You probably know that the video for the latest track by Beyoncé 'Apesh*t' (with nearly 60 million views on YouTube), was filmed in secret at the Louvre.
The museum, in an attempt to lower the average age of its visitors, has just posted online a 'visitor trail' that allows you to see the seventeen works of art shown in the video!
Although you may be familiar with the Winged Victory of Samothrace and the Mona Lisa,  Beyoncé and Jay-Z show a lot more classic works of art from the Louvre in their latest video.
It's a veritable guided tour of the museum in less than four minutes, and it's only logical that the Louvre help visitors to follow in the footsteps of their favourite singing billionaires while appareciating some art along the way.
The instructions are very clear. For example, you start like this:
Under the pyramid, go towards the Denon wing. After having your ticket checked, go straight on and up the stairs. Take the spiral staircase on your right and you will arrive in the 'salle du Manège' (room 183). Go up the few steps on your right and cross the Borghèse gallery (room 406-0-Denon)
During your 'trail', you'll see the Winged Victory of Samothrace, the Virgin with the Green Cushion, the Marriage at Cana, the Raft of the Medusa…
Each description for a work of art is followed by directions to get you to the next painting or sculpture.
You'll also see the Mona Lisa (of course) and – our favourite – Madame Récamier (who gave her name to Hotel and Spa la Belle Juliette!).
This sort of visitor trail is unusual, but not completely unheard of at the Louvre – the one for Will.i.am with fourteen works to see has been online since he filmed a video in the museum a couple of years ago.
Either visit will take you around 90 minutes accordong to the website, but we think you'll need a bit more to appreciate what you're looking at!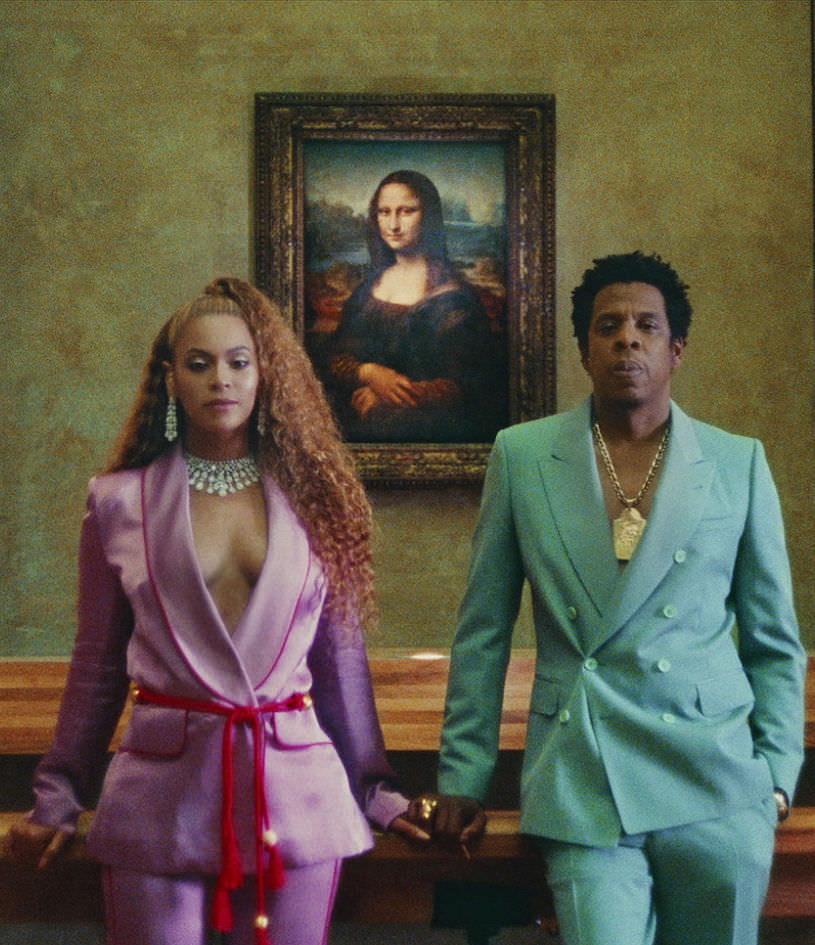 The Apesh*t visitor trail is at the Louvre (here)
Open every day except Tuesdays from 9am-6pm (10pm on Wednesdays and Fridays)
Admission: 15€ / free for under-18s, and for under-26s from the EEC
Website / Facebook / Twitter / Instagram