Located in the heart of Paris' 6th arrondissement, the Hotel & Spa La Belle Juliette pays homage to the daring Juliette Récamier, a 19th century French socialite and woman of letters.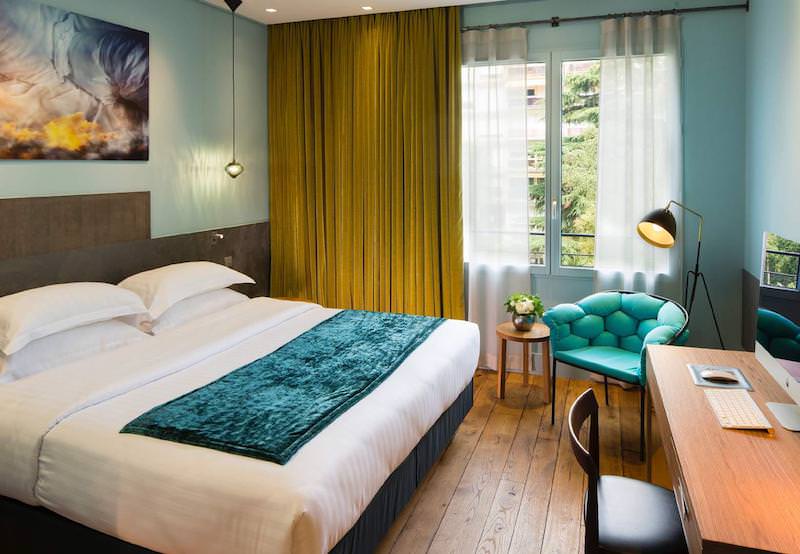 When the hotel was extended a few years ago, creating a new contemporary wing overlooking the garden allowed more of the story of 'pretty and sweet' Juliette to be told, highlighting her avant-garde side.
The Abbaye-aux-Bois (Abbey of the Woods) wing takes its name from the convent on rue de Sèvres in Paris where Juliette stayed and received her friends, the most brilliant minds of the era, for over a decade.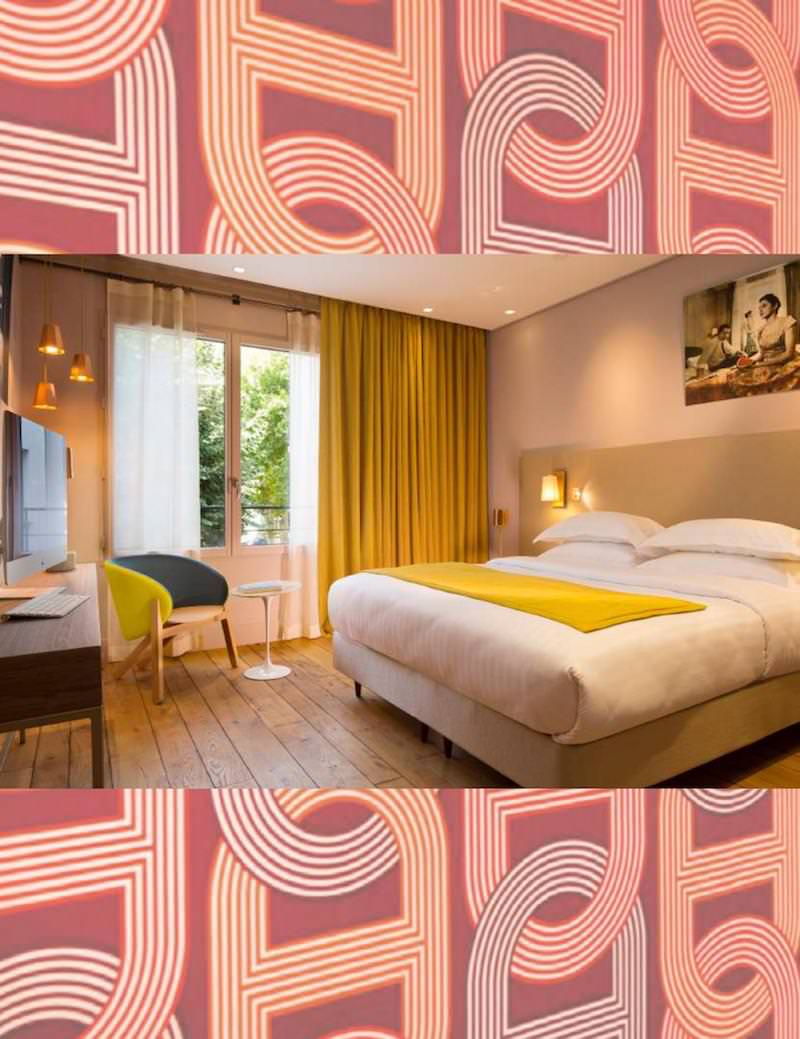 Interior designer Anne Gelbard has chosen to present the exceptionally beautiful character as a modern, daring woman.
Her world is expressed through four themes in which you'll discover contemporary designer furniture mixed with some vintage pieces found in various European capitals.
The understated material, untreated wood and bright colours mixed with neutral tones remind one of an artist's studio.
Juliette's apartments on the first floor are very feminine, with powdery hues and touches of mustard yellow, one of her favourite colours.
On the second floor, the interior designer references Juilette's exile in Rome in 1813. The rooms have a very industrial style, with untreated wood, velvet and concrete panels with an 'acid burn' effect that hark back to Vesuvius.
As the love of Juliette's life, Chateaubriand is highlighted on the third floor. Certain materials and fabrics, such as 'la Charentaise' have a more masculine, conventional style.
And finally, the fourth and fifth floors have split-level rooms. Anne, the interior designer, uses muted, dark tones to give the rooms a cocoon-like feel. The diffused light brings out the different fabrics, and the sweet-like cushions give the living areas a touch of humour.
The view of the garden and terrace from these rooms transports visitors into a world of calm, far from the business of Paris!