La Galerie du Passage, in the beautifully-preserved passage Véro-Dodat (here) has a new exhibition of photos of celebrities from the 1960s and 70s, taken by American photographer Mary Russell, who at the time was the fashion correspondant for Vogue, Glamour and the New York Times…
It could be said that Mary Russell was the right person in the right place at the right time. Sent to Paris to document the private life of Paris' bohemian chic set in the 1960s and 1970s, she actually became a key member of this elite world.
Her photos of the time show artists, fashion people (both designers and models), musicians…
Being a friend of the stars gave her a unique advantage, putting her subjects at ease. She was friends with Mapplethorpe and Warhol before levaing the States, opening doors for her in Paris, where she became close to Pierre Bergé and Yves Saint Laurent. She would follow the clique to Saint-Tropez, frolic with playboys, work with Helmut Newton…
To celebrate a book of her photos that has just been published, la Galerie du Passage is presenting a selection of vintage prints, showing this particular world that Mary Russell was able to capture unlike any other.
And to prepare your visit to the exhibition, you might like to check out an interview in English she has given to l'Œil de la Photographie, giving additional interesting information about the era and her work.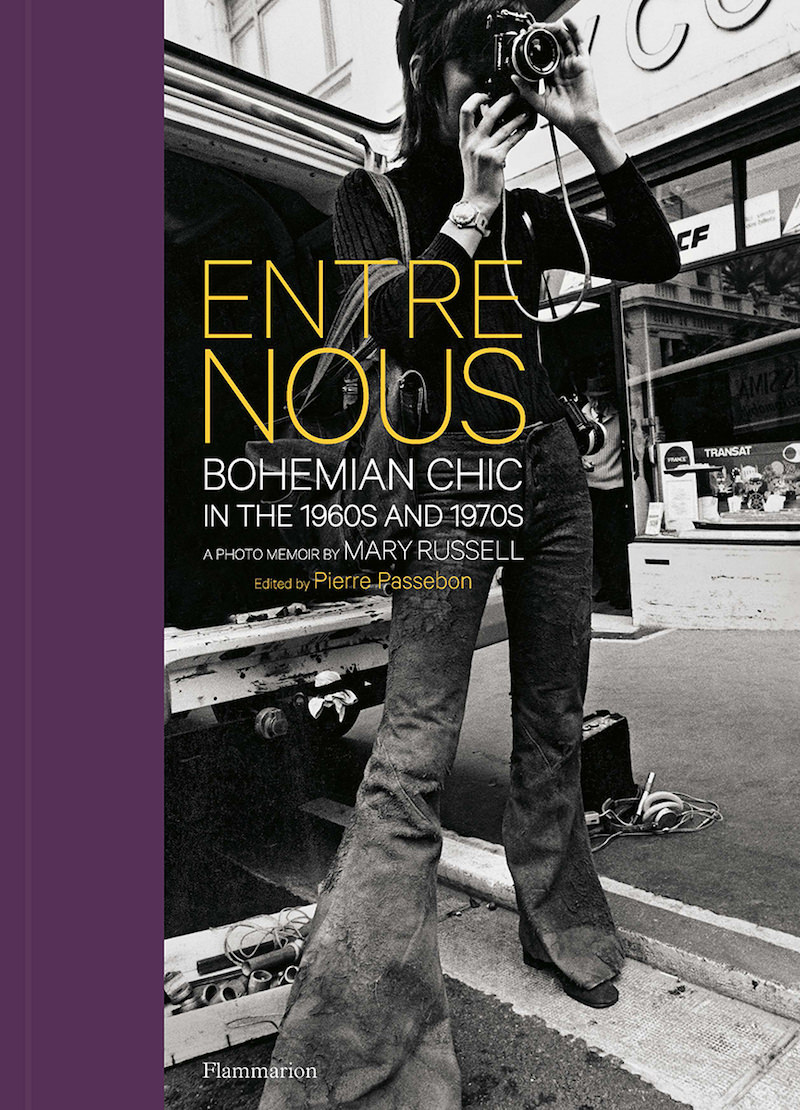 The exhibition Entre Nous by Mary Russell is at la Galerie du Passage (here) until 21st December 2019
Open Tuesday-Saturday, 11am-7pm
Free!