Get ready for the first big cultural event of the year in Paris – the fourth edition of La Nuit de la Lecture (Reading Night), an evening during which you are invited to acquaint or reacquaint yourself with the wonders of books (and graphic novels, and poems, and audiobooks, etc. etc.)
It's the perfect event for the area around our hotels, known for its many publishers and specialist bookstores, and some events may even allow you to enter gorgeous venues that are generally closed to the public…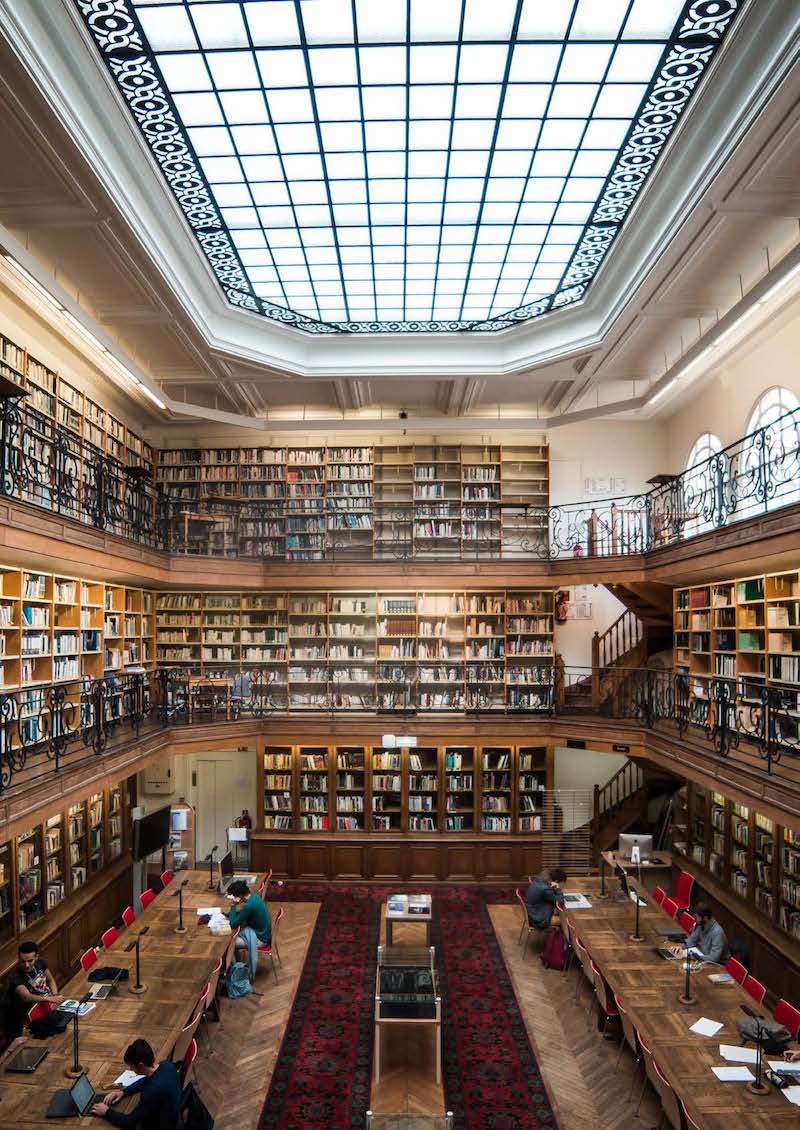 There's a lot going on for la Nuit de la Lecture, and if you fancy hearing the sexy sound of French read out loud, you're in luck – you don't have to stray far from our hotels to find something interesting…
— Les éditeurs associés ask you to join them on a candlelit walk around the 5th & 6th arrondissements in search of the many authors who have lived there. You'll stop at each place, and a few extracts from the particular author's books will be read.
— Publishers Chandeigne & À Propos, who have just co-published a map called 'Notre Vème du Livre' (their favourite literary spots in the 5th arrondissement), invite you to watch a short film by Alain Resnais called Toute la mémoire du monde at the Irish Cultural Centre (also embedded below), with a 'bibliothérapy'(?) session at 7.15pm and strange literature-related events between the two! More info in French here (PDF).
— At the iconic English-language bookshop Shakespeare & Co., Guy Gunaratne will be reading excerpts from his prize-winning first novel In Our Mad and Furious City. Info here.
— The Cujas university library is organising De l'arrestation à la barre, a reading-slash-concert about legal trials, an event for "15-99 year-olds" they say! More info here.
— The André Malraux library has an evening dedicated to English literature, partly inspired by the current exhibition at the Luxembourg Museum, The Golden Age of Enlgish Painting, from Reynolds to Turner. After the reading of some texts, you'll be invited to take part in a quiz and will get a free cup of tea. So British! Info here.
And that's just a taste of some of the 40-odd events happening in the 5th and 6th arrondissements near us!
For more ideas about where to go and what to attend, you can consult the interactive map below, or look at the full programme for Paris here.
La Nuit de la Lecture is on 18th January 2020
To check out the full press release, simply click the 'fullscreen' button at the bottom right of the image below.