One of the most unusual and beautiful exhibitions of the year is back, close to our hotels – Mille et une orchidées (1,001 orchids) shows off some exceptional specimens, and this year there are a couple of new things on offer, including workshops and a special selection of flowers considered to be 'stars of Instagram'… ?
This is the high point of the year for orchid lovers, and indeed anyone who loves colourful and unusual exotic plants.
The venue for the exhibition is also extraordinary – the hothouses in the Jardin des Plantes. You'll be able to nigh on 900 different flowers taken from the city of Paris' botanical gardens, as well as the Arboretum de Versailles-Chèvreloup that belongs to the Jardin des Plantes. The latter safeguards rare specimens via in vitro cultivation.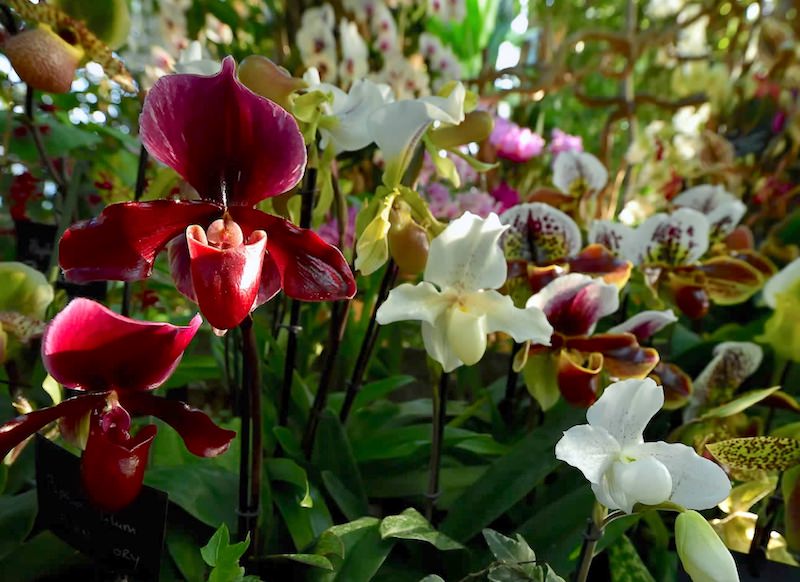 As usual, several specialised associations are helping out with the event – the Fédération Française des Amateurs d'Orchidées (FFAO), the Société Française d'Orchidophilie (SFO) and the Association Française, Culture et Protection des Orchidées (AFCPO) whose members will be on-site to answer any questions you might have.
For the first time, there are also workshops available for small groups on Wednesdays and weekends (sign up in advance), and there's a special presentation of plants so out-of-the-ordinary that they are said to be 'Instagram stars'. Hashtag #1001orchidées!
If you like what you see, a special 150m² boutique has orchids to buy and take home, and to prepare your visit, French-speakers can check out this page which has ten things you should know about orchids (like there are over 30,000 varieties in the wild!) ?
The exhibition Mille et une Orchidées is in the hothouses of the Jardin des Plantes (here) from 5th February – 2nd March 2020
OuvOpen every day except Tuesdays from 10am-6pm. Last ticket at 5.15pm
Admission: 7€ / 5€