12 photographers are in the running for the grand 2014 PHPA prize (with 3,000€ to win) but there's also a second prize on offer, with the winner chosen by the staff of our hotels. They get together, have a drink and some nibbles, and vote for their favourite photo of the year.
It's a fun moment for everyone, and the Hôtel Design Sorbonne even took a selfie to immortalise the event!
Before we announce the final result, here are some photos of the staff deliberating…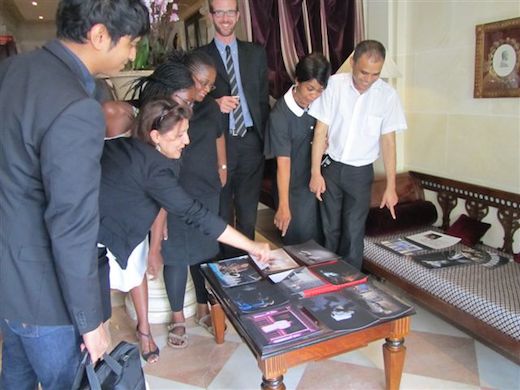 Notre exposition PHPA 2014 arrive cette semaine ! Tous les détails sont ici.