The world's biggest air show is back for its 51st edition with four days just for professionals, followed by three days so you and I can caress airplanes and marvel at supersonic acrobatics.
Here's all the info.
This is the big event in the aeronautics calendar for anyone interested in flying machine, whether for purchase, rent or just lusting over.
After four days during which the various representatives of each country do their megabucks shopping, the event finally opens to the public on 19th June 2015, and there's a lot to see:
– the Rocketry Challenge – teams of students try to get their rocket to fly the highest and for the longest.
– a Job and Training Forum with 70 stands to help you choose your future job.
– The Museum of the Air and Space to visit. It's on site, so make the most of it!
– The Astronomy House – use their stabilised binoculars to watch planes, or their special telescopes to see solar flares!
– Plus 120 civil and military planes to get up close with, and loads of impressive flyovers.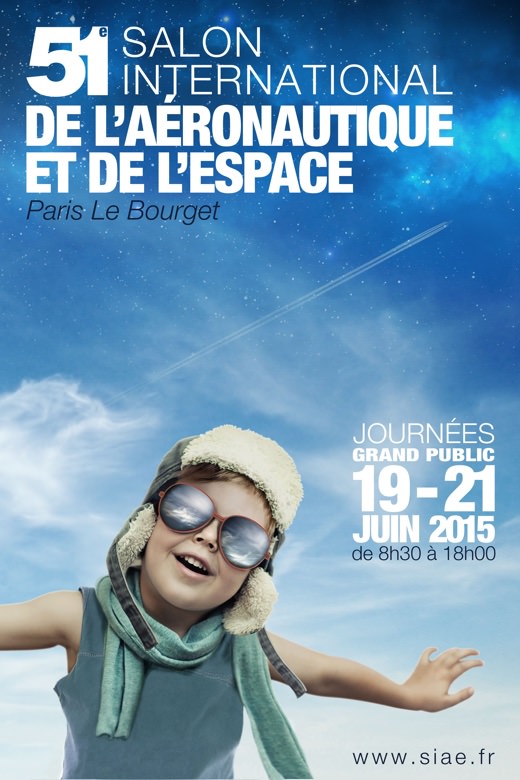 The salon is doing its best to reduce its carbon footprint, and also supports the non-profit group Aviation Sans Frontières.
And unsurprisingly, loads of sponsors are lining up to have their name associated with such a prestigious event, so be prepared to see the logos of Accenture, FedEx, Galeries Lafayette, Breitling, Pommery champagne, Ford, Uber…
And despite being fairly far out in the north of Paris, getting there from our hotels is super simple and takes less than an hour, thanks to our great location! Simply enter the name of your hotel below for a personalised itinerary.
The Paris Air Show (Salon du Bourget) is at the Parc des Expositions Paris-le Bourget (here) from 15th-21st June 2015
Ouvert to the public from 18th-21st June 2015 from 8.30am – 6pm
Admission: 14€ / free for children under 7 years old (online sales here)
Website: www.siae.fr
Facebook: facebook.com/SalonDuBourget
Twitter: twitter.com/salondubourget
Instagram: instagram.com/salondubourget