Nearly 200 of the best galleries in the world are descending on the Grand Palais for the 44th edition of the FIAC – the Foire Internationale d'Art Contemporain – something not to be missed if you like modern art.
With off-site presentations at the Petit Palais opposite and the Tuileries gardens (over 70 works are being shown outdoors), this year the art fair spreads even further, including the Palais de la découverte which can be accessed directly through the Salon d'honneur in order to appreciate its cupola, freshly renovated for the princely sum of 6M€.
Here's all the info.
Perhaps you've heard about the furore over the modern art installation Domestikator being set up in the Tuileries? This slightly sexual piece will now be shown at the Pompidou Centre and did wonders to promote the FIAC, which grows as quickly as the new rooms at the Grand Palais will permit, as well as curating other events outside the main venue.
This year, in addition to the 200 booths that make up the main event, you can see installations in the Tuileries (around 30 pieces), on place Vendôme and at the Delacroix Museum just a few minutes away from our hotels (free entrance with your FIAC ticket), where five works by Katinka Bock are being shown.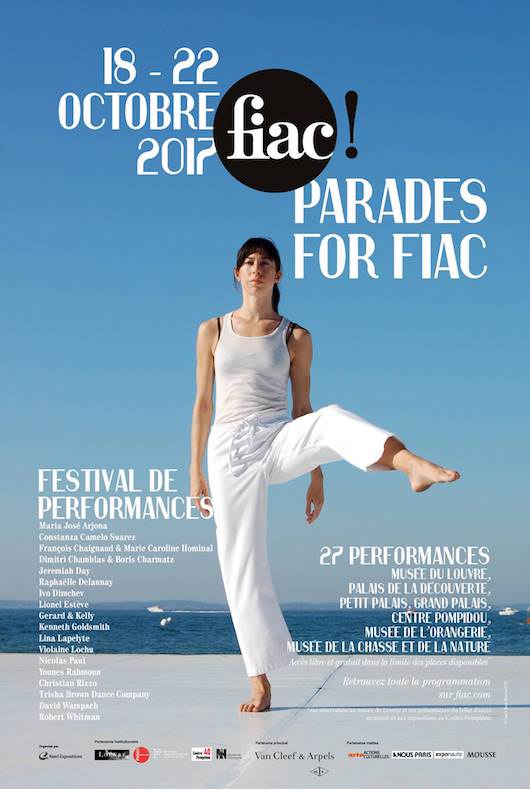 There's also Parades for FIAC, a festival of over 20 performances in places like the Petit Palais, the Musée de la Chasse et de la Nature, à l'Orangerie, au Louvre…
There are two conference on Friday and two on Saturday, with titles like Monsters et Machines and Algorithmic citizenship & collective memory ?
Artist films are being shown in a mini 14-seat cinema placed between the Grand and Petit Palais.
And the FIAC is a good excuse for galleries all over town to open late on Thursday 19th October 2017 between 6 and 10pm. Near our hotels there are over twenty venues ready to give you wine and nibbles! You'll find the full map here.
It's going to be a busy few days for art lovers!

The Foire Internationale d'Art Contemporain (FIAC) is at the Grand Palais (here) from 19th-22nd October
Open Thursday & Friday from midday-8pm, and the weekend from midday-7pm
Admission: 37 € / 20€ (under 26 year-olds). Free if you are less than 12 years old. Entrance + catalogue, 60€
Website / Facebook / Twitter / Instagram / Youtube