It's not often that the Paris Funfair Museum (Musée des Arts Forains) allows visits without advance bookings – only during Open House weekend and… the Christmas holidays!
So make the most of the occasion to see this extraordinary place and its retro fair attractions, with extra surprises in store…
Here's all the info.
Travel back in time and experience the atmosphere of a classic fairground at the Musée des Arts Forains during the 2017 Christmas holidays in Paris.
Almost all the fun of the fair is to be had – roundabouts with wooden horses, automats, optical illusions – and some of the pieces are over 100 years old!
Walk through the museums – though the Théâtre du Merveilleux, around the Venetian Salons and into the heart of the Magic Mirror – and you'll bump into magicians, jugglers, acrobats, tap dancers, puppeteers…
Even the courtyard is transformed into (what they call) a poetic garden!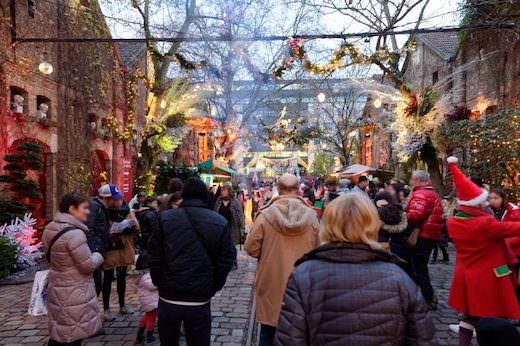 A great day out that kids will love and adults will get nostalgia pangs about.
The Festival du Merveilleux at the Musée des Arts Forains (here) runs from 26th December 2017 – 7th January 2018
Open 10am-6pm
Admission: 14€ / 12€ / 6€
Website / Facebook / Twitter / Instagram