To commemorate ten years since the death of Yves Saint Laurent (on 1st June 2008), the Yves Saint Museum Laurent (that we visited for you recently) has devised a new exhibition with around sixty drawings from his youth, before his arrival in Paris in 1954.
Most of these pieces of artwork have never been shown to the public before.
From the choice of subjects in these drawings, it's immediately clear that Saint Laurent had a passion for the arts from very early on – fashion of course, but also ballet, theatre and literature.
Looking at these drawings gives insight into his sources of inspiration for future creations.
The exhibition also explains that the young Saint Laurent constructed his own tiny theatre at home called the 'llustre Petit Théâtre', for which he created costumes for his favourite plays. He also like to illustrate his favourite novels and poems, such as Flaubert's Madame Bovary.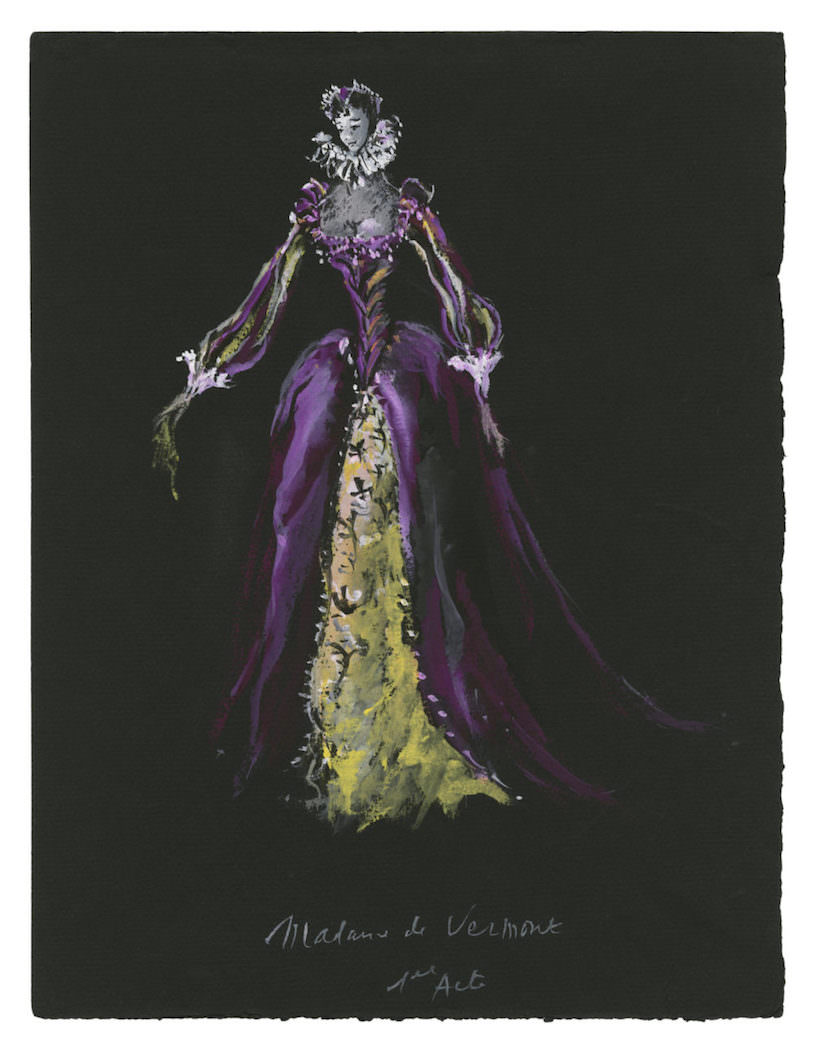 Saint Laurent's early life will have its own special interactive biography of the museum's website from 1st June 2018, and admission to the exhibition is included in the entrance price for the museum (the main presentations is also unchanged until 1st September).
And to mark ten years since the designer's passing, entrance to the establishment will be free all day on Friday 1st June 2018, from 11am-9pm.
The exhibition Yves Saint Laurent, les dessins de jeunesse is at the Yves Saint Laurent Museum (here) 29th May – 9th September 2018
Open every day except Mondays from 11am-6pm (9pm Fridays)
Admission: 10€ / 7€
Website / Facebook / Twitter / Instagram
To check out all the photos of our visit to the YSL Museum, simply click here.