French photographer and legend Robert Doisneau travelled all over France for more than fifty years, taking memorable shots wherever he went. As a fan of popular balls and cabarets, it's no surprise that music often found a way into his photos.
The Paris Philharmonic has collected together over 200 of these photos, chosen by the photographer's great-granddaughter and given a bespoke soundtrack by the group Moriarty.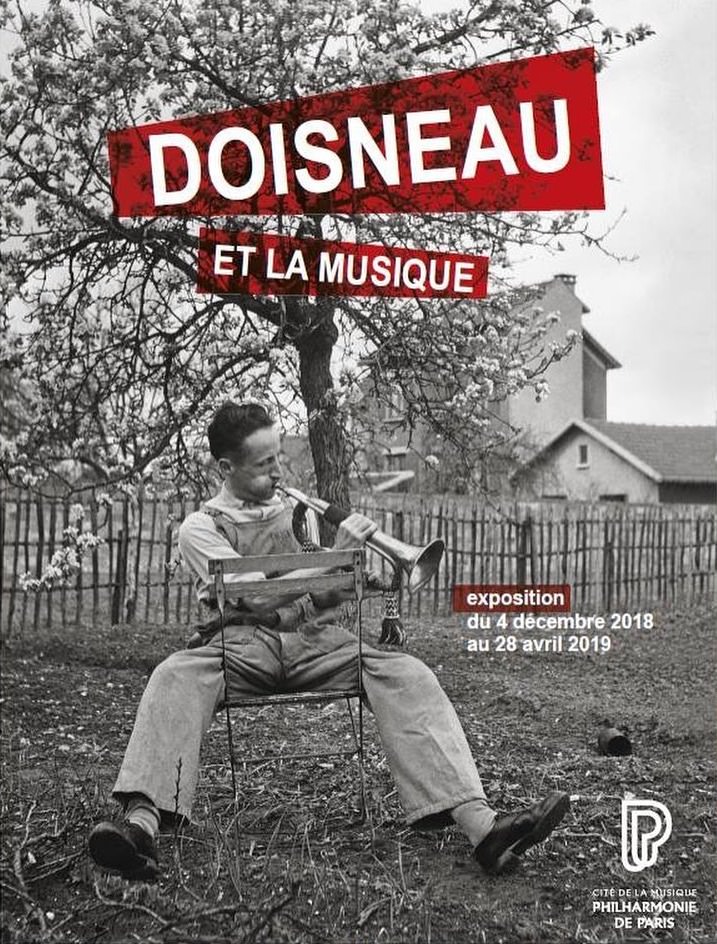 For 50 years, Robert Doisneau immortalised France in photos – the street parties and the stars, including stars of music like Georges Brassens, Juliette Gréco, Charles Aznavour and Claude François.
However, the exhibition is careful not to be simply nostalgic, and also shows how Doisneau was timulated by the future and happy to take shots of the new generation of musicians that evolved during the 1980s, including Les Négresses Vertes and Les Rita Mitsouko.
The soundtrack to the exhibition has also been created by the young musician (and artist) Moriarty, who seems to be a lovely fellow (if you can understand French)…
Around the exhibition there are (of course) a number of concerts, three by Moriarty, and 'une ballade pour violoncelle et chambre noire' with spoken word live by French actor Mathieu Amalric.
You can also book a guided visit accompanied by cello, or see a show called 'Doisneau en toutes lettres', which also mixes music and spoken word.
There's a showing of the documentary of Robert Doisneau, le révolté du merveilleux, directed by Clémentine Deroudille, the photographer's great-granddaughter (and curator of the exhibition), followed by a chat with her and some friends.
The documentary can also be rented or download on Youtube (4€ – 8€) here.
A catalogue of the exhibition is also available (192 pages, 30€ here at amazon.fr), and there's a special edition of quirky publication Papotin, which is written by young autistic adults from the Antony day hospital (available for 10€ at the museum or online here).
The Doisneau and Music exhibition is at the Paris Philharmonic (here) from 4th December 2018 – 28th April 2019
Open Tuesday-Friday, midday-6pm, Saturday from 10m-8pm and Sunday from 10am-6pm. Close Mondays
Closed 25th December and 1st January
Admission: 9€ / 7€ (includes same-day entry to the permanent collection)
Website / Facebook / Twitter / Instagram