Les Nuits des Arènes arts festival is back for its fifth edition in a spectacular outdoor venue close to our hotels – the Arènes de Lutèce – and actual Roman arena – with stage shows, jazz, DJs, workshops and a whole heap of positive vibes!
The arènes de Lutèce are usually quite a quiet place (apart from the Bastille Day ball that's held there once a year 😜), but this weekend they'll be throbbing day and night for the festival Les Nuits des Arènes.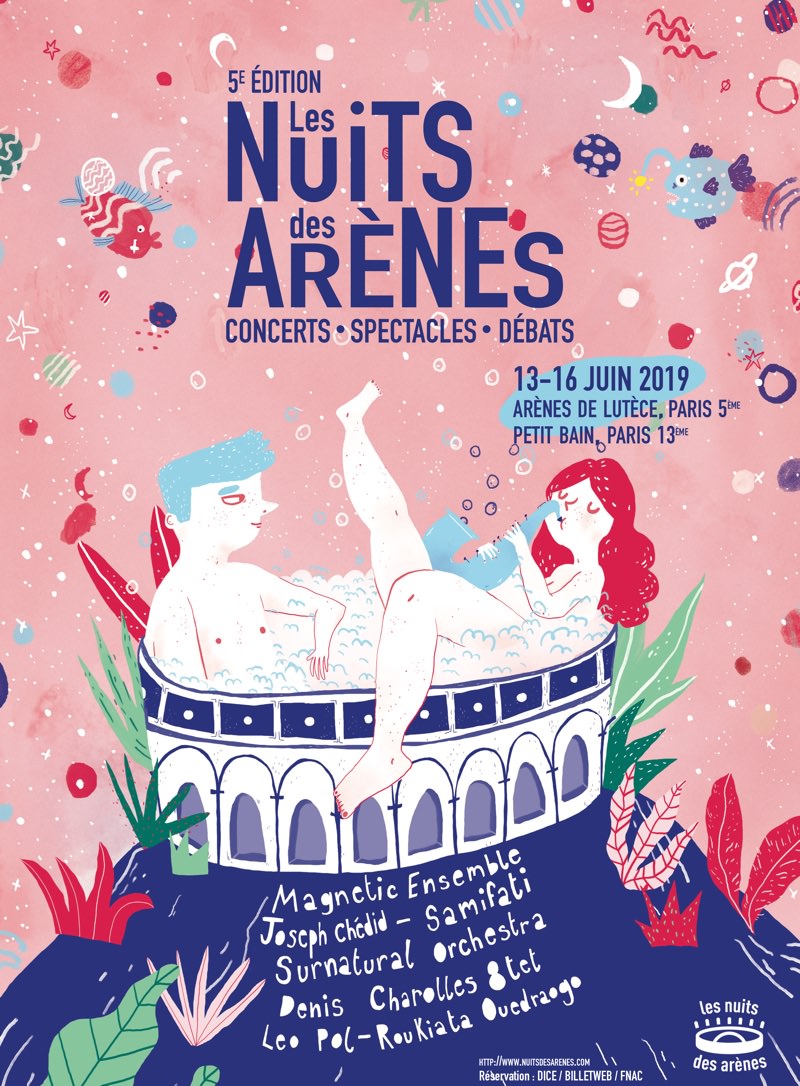 During the day, there's theatre, workshops for kids, 'Organic Disco Soups' (collective sessions where anyone can join in and cook with fruit and veg that's gone unsold or is near its sell-by date, in a festive, musical atmosphere), games of pétanque, debates, a craft market, exhibitions…
Yep, there's a lot going on in the daytime! But things don't slow down at all once the sun sets…
As it gets dark, you'll be able to enjoy even more music (jazz, electronic…), theatre and even musical theatre!
Tickets for the evening events (that go on until 11pm) are available here. All the daytime events are free though!
And here's the full line-up…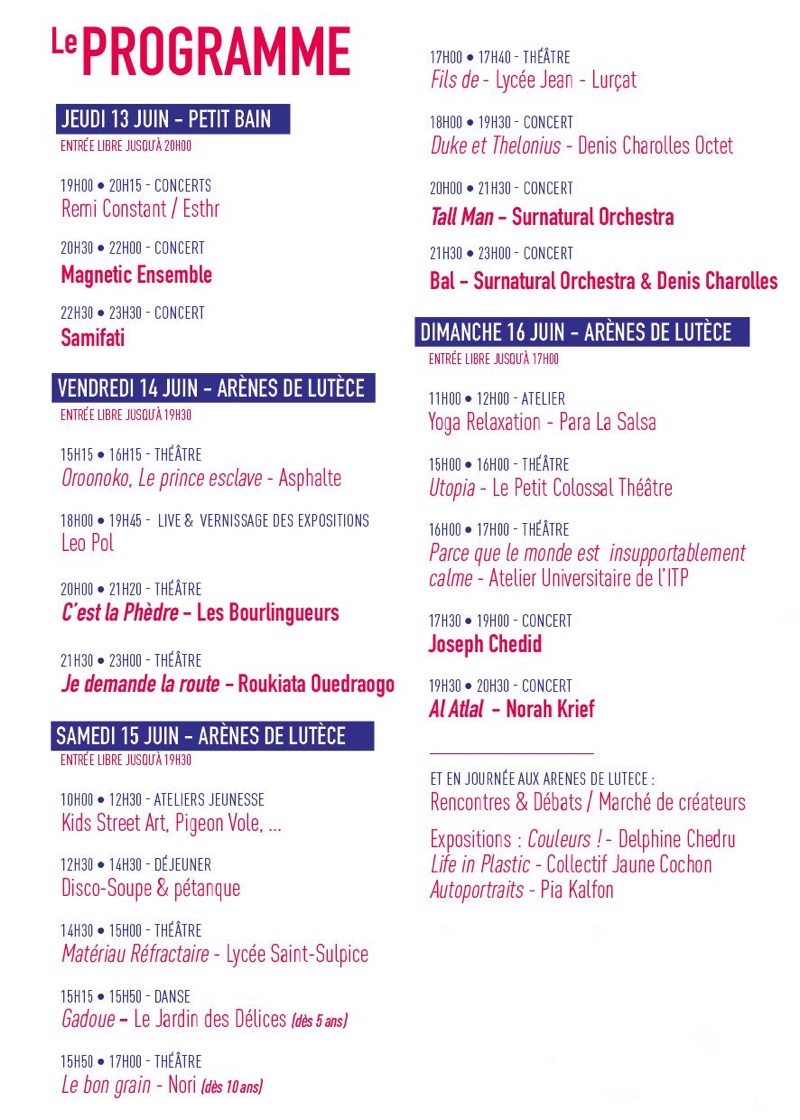 The Nuits des Arènes are being held in the Arènes de Lutèce (here) until 16th June 2019