The Palais Galliera – closed for major renovation until 2020 – is presenting a new exhibition at the Bourdelle Museum not far from our hotels.
With the slightly odd name of Back Side / Dos à la mode, it's all about clothes as seen from behind – quite an unusual and unexpected subject – looking at the relationship between clothes and the human body, questioning the perception we have of our backs and those of others.
(Just take a look at this scene from the classic French film "Le Grand Blond" that caused quite a stir back in the day)
While fashion designers make an obvious effort to make sure you look great up front, they also know that you can cause a real stir by surprising everyone with details seen only from behind.
Many pieces of clothing over the years have used this slightly mysterious part of the body (mysterious because we don't often see our own) to wow those around you with a daringly low cut or spectacularly decadent detail.
The space used for the exhibition is perfect – the dresses are placed together with sculptures by Bourdelle, often ones that include muscled human backs in wonderful juxtaposition to the flow of the fabrics. You'll be led through the various spaces of the museum – the main hall of plaster sculptures, the modern extension by Portzamparc and Antoine Bourdelle's workshops, with the pieces on show adapted to each area.
To further explore the subject of the exhibition there are workshops for kids (three different ones depending on their age), guided visits with special anecdotes, and a catalogue of the exhibition has just been published (148 pages, 35€ here at amazon.fr).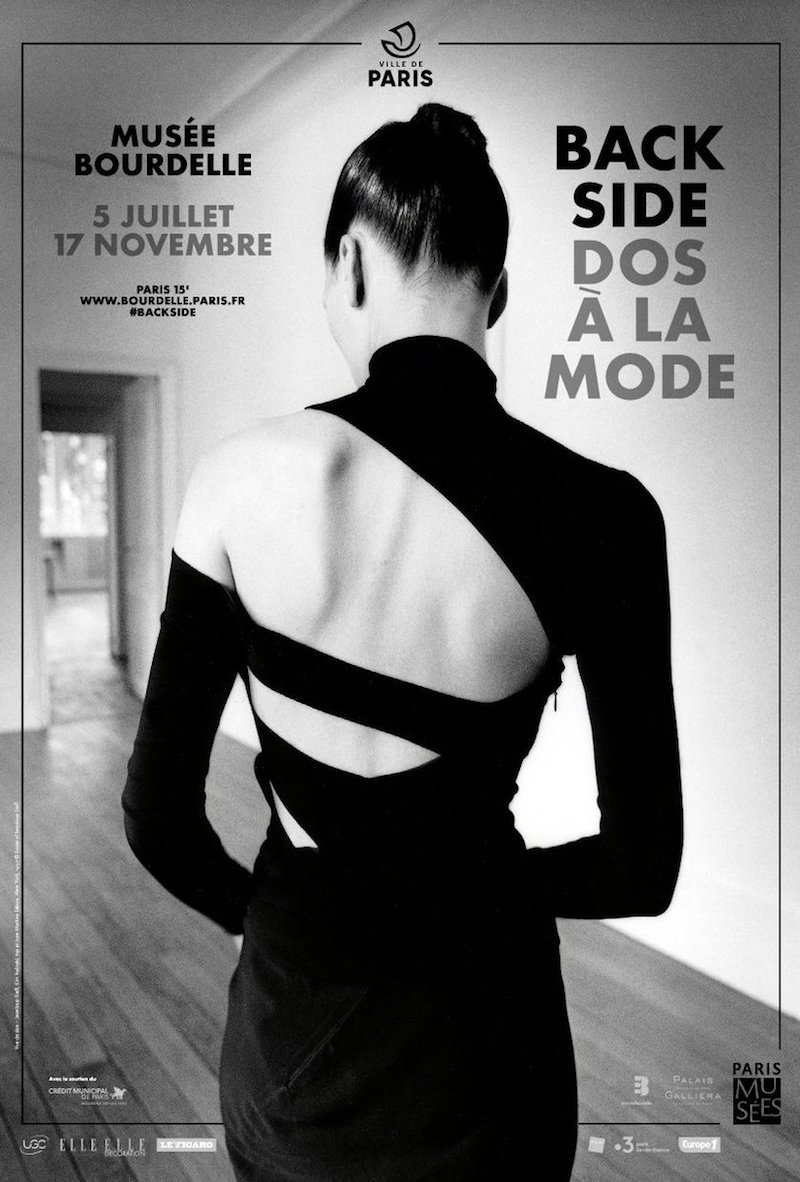 The exhibition Back Side / Dos à la mode is at the Bourdelle Museum (here) from 5th July – 17th November 2019
Open every day except Mondays from 10am-6pm
Closed 14th July, 15th August, 1st November and public holidays
Admission: 10€ / 8€ / free for under-18s