It's hard to believe that 2019 marks the 29th great edition of the open air film festival at La Villette!
This year, the theme is 'Tomorrow', with 25 utopian or dystopian visions of what the future might bring, with films as diverse as Captain Fantastic, Blade Runner 2049, Erin Brockovich, and Ready Player One, as well as some great special events…
It's one of the main events of the Parisian summer – the open air film festival at La Villette offers a different film every night (except Mondays and Tuesdays), completely free!
This year, once again, the selection of films on offer is top quality, with a mix of French and English-language films (shown with French subtitles, apart from Ponyo, Wall∙E and Isle of Dogs, which are being shown dubbed in French).
There's also a special days for kids called Little Cinéma en plein air on Saturday 20th July with heaps of short films, workshops, a treasure hunt and other activities. Click the image below for more info (in French).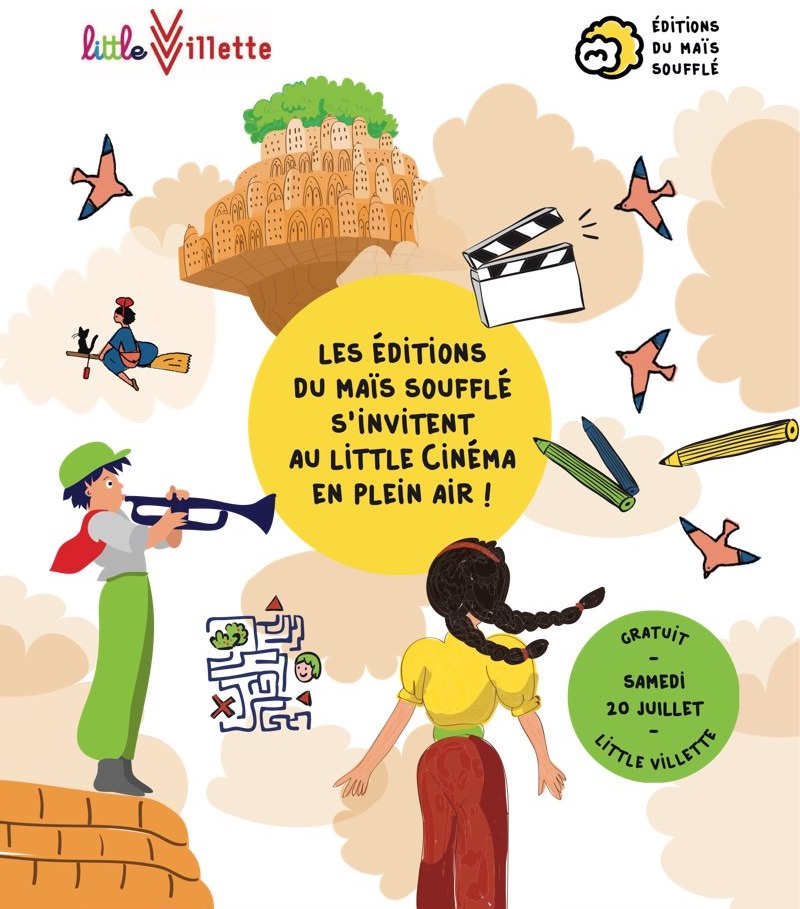 There are also some great events linked with the festival:
— Nearby garden Jardin21 is throwing a number of garden parties,
— there's a big karaoke night on 18th July,
— some themed cruises on the canal (food, western, head in the stars, chaplinesque…) will finish by dropping you off just at the right time to see that evening's films,
— and Saturday showings have a short film before them, from a new young director.
The Festival de film en plein air is at la Villette (here) form 17th July – 18th August 2019
Films from Wednesday-Sunday, starting between 9.30pm and 10.30pm depending on the date (doors open at 7pm)
Deckchair rental: 7€, or 20€ for five deckchairs (except on karaoke night)
Film: free!