Paris is a wonderful city to walk around – its architecture is remarkably preserved, and looking a little upwards can often reveal surprising details.
Near our hotels we are lucky enough to have some of the most beautiful neighbourhoods in the city – going out to see the beautiful buildings they have there is a fascinating pastime that's absolutely free!
For this article, we went for a walk down avenue Rapp, near Les Invalides, where there are some incredible art nouveau buildings, and a slightly hidden square that's just as extraordinary. Check out our photos…
Avenue Rapp isn't too long – just 450 metres – and was formed in 1858, taking its name from general Jean Rapp (1773-1821), who saved Napoléon I's life several times during his career and died from cancer of the stomach at the age of 48.
The avenue has three international embassies – for Bulgaria, Costa Rica and Luxembourg. There's even a chemist's (at n° 23) dating from 1905 whose exterior and interior are protected as historically important.
However, the jewel in the avenue's crown is without a doubt the Lavirotte building, named after its architect Jules Lavirotte, perhaps not the most well-know of the art nouveau architects, but the creator of a dozen or so Parisian buildings dating from the very early 20th century.
The Lavirotte building won first prize in the Paris façade contest of 1901, and boasts ceramics by the architect's regular collaborator Alexandre Bigot as well as sculptures by four different sculptors. The street-facing and courtyard façades are both designated historical monuments, as are the stairwell and roof.
There are so many great details on this building, and we had a great time taking quite a few photos…
Just next door is the square Rapp sporting another building by Lavirotte, in a similarly luxuriant style. Lovers of art nouveau will find it wonderful.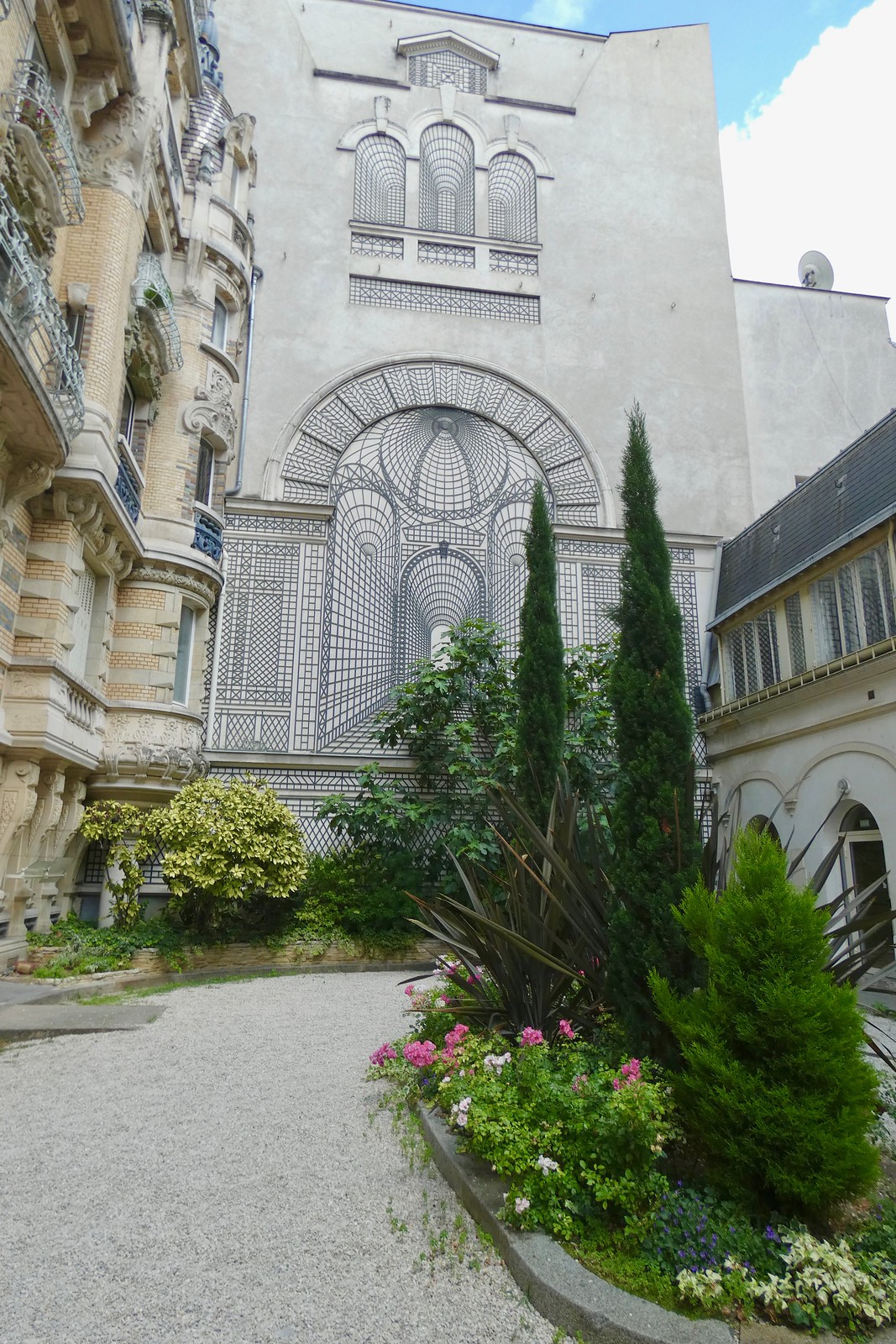 In the square there is also a hairdresser's(!) and the headquarters of the Theosophical Society, built in 1915 and (again) a protected monument.
The building currently houses the Théâtre de la Tour Eiffel, and the façade really is exuberant, with tons of details at every level.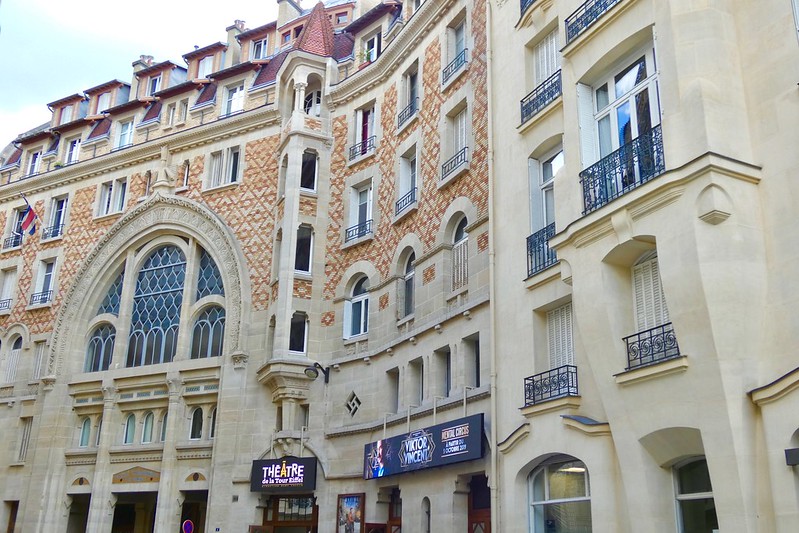 It soon becomes obvious why the theatre is called "The Eiffel Tower Theatre" as you get a great view of the tour from the square. In fact, while going down avenue Rapp you'll get glimpses of the tower on several occasions, making for some great photos (especially if you have a good zoom).
More smart buildings await you along the avenue. All you have to do is look up and admire them.
Have a great walk!
Avenue Rapp is here