One of Paris' best design events of the year is back – Paris Design Week, organised by the mammoth Maison & Objet trade show (which runs from 6th-10th September 2019).
This year's keyword is 'hybrid', there are nine themed trails to follow around Paris, plus exhibitions, evening events and over 200 venues taking part!
It would be difficult to list everything going on in Paris this week for Paris Design Week. A lot of designer brands will be making the most of the opportunity to show their latest products, and you'll be able to visit workshops and showrooms that are usually closed to the public.
It's also the moment to discover an area that seems to be becoming the new epicentre for design in Paris – rue du Vertbois, on the Right Bank. It's also where the 'off' part of the week will be taking place (more info about that here).
Near our hotels, over 40 venues will be opening their doors for you, with furniture, lighting, fabrics, a photo exhibition, designer bathrooms, beautiful objects…
Don't miss the special evening celebrating design in Saint-Germain-des-Prés this Thursday 5th September. A lot of places will be open in the evening, and you'll be able to blag a free glass of wine, some crisps, and perhaps even some chic designer petit fours!
All the info about the local participants is here.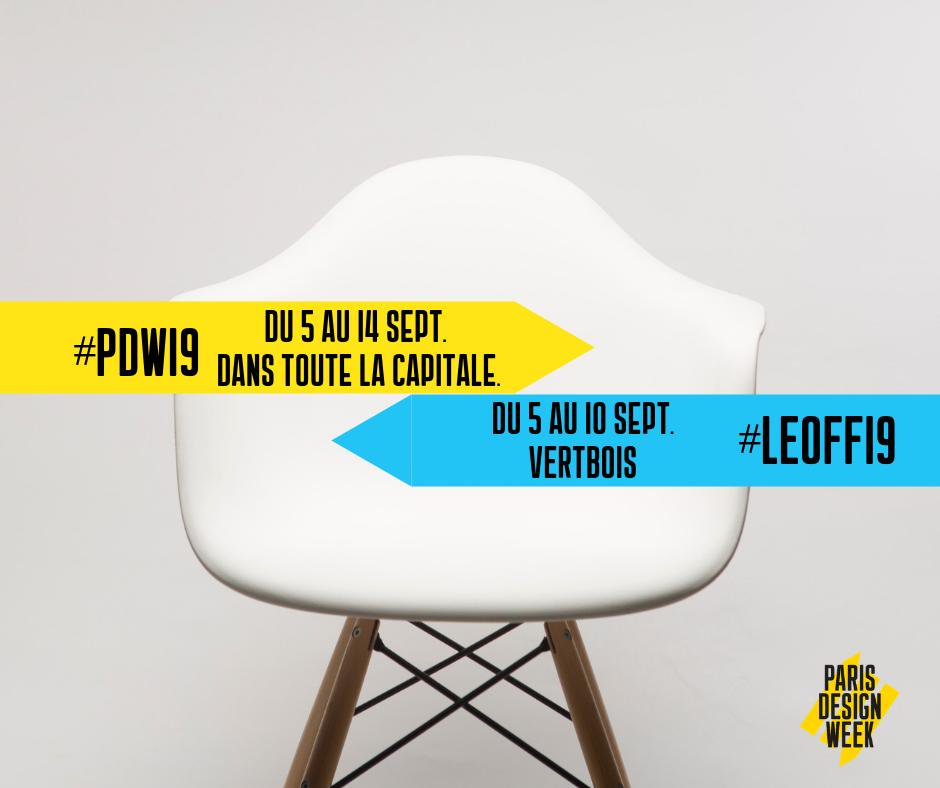 There's also a focus on eco-friendly and sustainable design, with recycled materials, upcycling, eco-friendly production methods and more.
And if we had to pick just one event that looks particularly amazing, it would have to be the presentation of designer furniture at the Cité de l'Architecture. Take a look…
Paris Design Week 2019 runs from 5th-14th September 2019