Over two decades after the last Parisian retrospective, the work of Francis Bacon returns to the Pompidou Centre, showing the influence of literature on his work.
However, don't think you can just turn up, wait in line and get a ticket. For the first time, the museum is imposing advance booking, meaning you'll have to decide on a date and time in advance, book online and not be late…
For this large exhibition, six rooms offer readings of texts by famous French actors such as Jean-Marc Barr, Hippolyte Girardot and Mathieu Amalric, taken from works in Francis Bacon's library (Nietzsche, Joseph Conrad, T.S. Eliot…).
These authors directly inspired Bacon – he shared their worldview, their realist, amoralist vision of the world, and the exhibition explores this through the paintings of his most successful and prolific period, dating between 1971 and 1992, with over 60 works, including 12 triptychs, portraits and self-portraits on show.
Linked with the exhibition there is:
— the third edition of Extra! The festival of living literature from 11th-15th September
— an installation by Stefan Brüggemann, a large-format paintings entitled Headlines and last lines (Guernica)
— a talk on 4th October (in French), 'Francis Bacon: a French?'
— podcasts related to the exhibition, available here
— workshops for kids…
A catalogue of the exhibition is also available (242 pages, 42€ here at amazon.fr).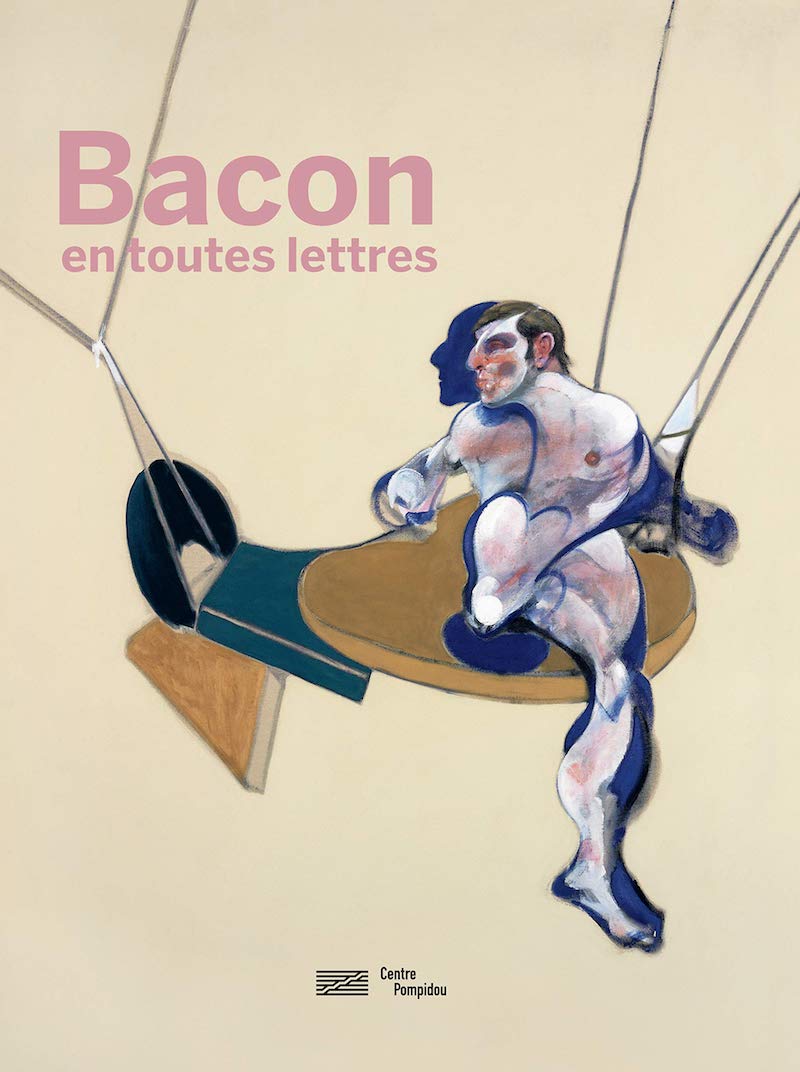 The exhibition Bacon: Books and Painting is at the Pompidou Centre (here) from 11th September 2019 – 20th January 2020
Open every day except Tuesdays from 11am-9pm (11pm Thursdays)
Admission: 14€ / 11€. Advance booking
obligatory
here
To check out the press kit for the exhibition, with tons of information, simply lick the 'fullscreen' button at the bottom right of the image below.