For its first exhibition after the summer, the Maillol Museum – very close to our hotels – has chosen quite a popular theme: the Douanier Rousseau, or rather the Douanier Rousseau and the 'naPive masters', with around a hundred works showing their whimsical, colourful and dreamlike world.
It's the first time that this collection of paintings has been shown together in Paris, all of them displaying an extraordinary use of colour, and all painted by self-trained painters.
While the Douanier Rousseau is the best-known among them, and you may also have heard of Séraphine, the exhibition aims to resuscitate seven or eight other talented artists who have been forgotten but also produced amazing art.
With paintings lent by prestigious museums like the Musée d'Orsay, Picasso Museum and Pompidou Centre, as well as private collections around the world, the exhibition offers a themed presentation showing the formal inventiveness of the artists, as well as their specificities.
You'll also learn more about the subversive side of 'naïve' art, how it went against the era's avant-garde…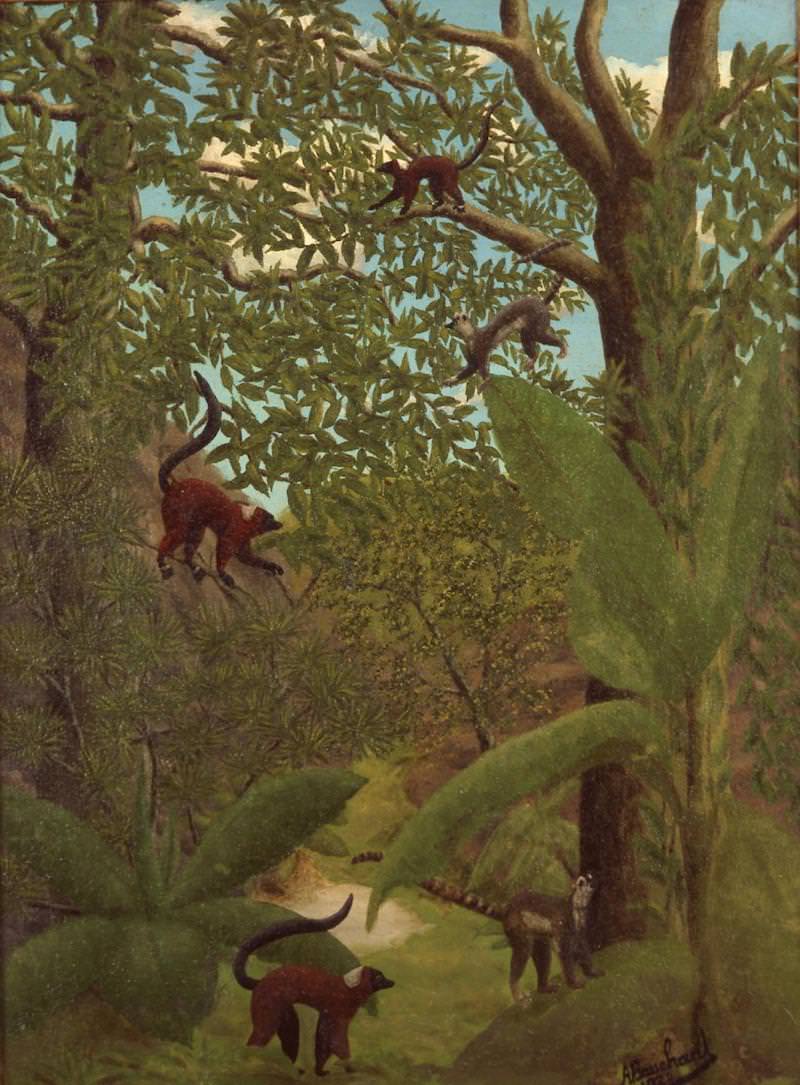 To accompany your visit, the museum has an audioguide available in English (3€), and there's an app for smartphones and tablets (2.99€) containing comments on around twenty paintings and HD images so you can zoom in.
A catalogue of the exhibition (192 pages, 35€ here at amazon.fr) has also just been published by Gallimard.
The exhibition From the Douanier Rousseau to Séraphine – The Great Naïve Masters is at the Maillol Museum (here) from 11th September 2019 – 19th January 2020
Open every day from 10.30am – 6.30pm (8.30pm Fridays)
Admission: 13.5€ / 11.5€