The new exhibition at the Cluny Museum, super close to our hotels explores an odd but interesting subject – engravings, inspired by The Lady and the Unicorn, that can found miniaturised inside some very unusual boxes…
Jean d'Ypres, a major artist of the late 15th century, made the preparatory drawings for The Lady and the Unicorn, but his work went on to start quite a strange trend.
Tiny engravings based on his drawings have been discovered inserted into the lid of small caskets made of beech wood and covered with leather and iron details. These engravings are often based on a specific theme, and are quite delicate – it seems that less than140 have survived until the present day.
Detailed, secret and often very colourful, these tiny paintings are quite fascinating.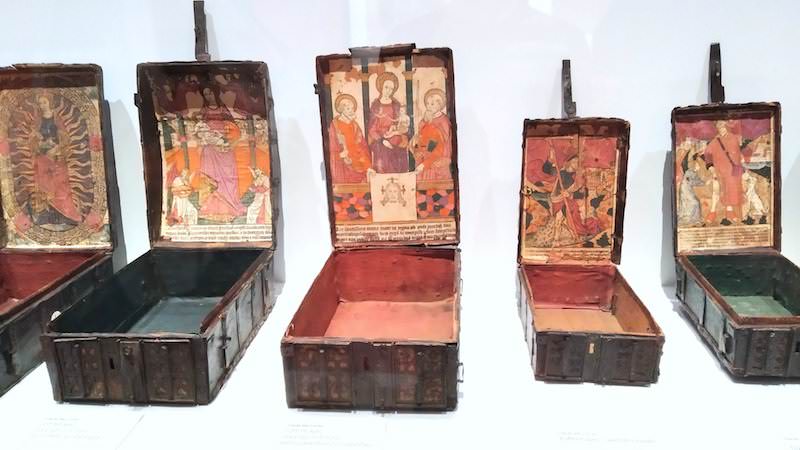 Thanks to a number of loans (including many from the French National Library), the exhibitions contains around 100 pieces – printed books, tapestries, stained-glass windows, engravings, caskets and drawings – showing Jean d'Ypres' style and evoking what these hybrid objects may have been used for.
The exhibition Mysterious Caskets. Prints at the time of the Lady and the Unicorn is at the Cluny Museum (here) until 6th January 2020
Open every day except Tuesdays from 9.15am to 5.45pm. Closed 2(th December and 1st January
Admission: 9€ / 7€ (includes museum)