As one Félix Fénéon exhibition closes (at the Quai Branly Museum), another opens at the Orangerie.
Fénéon was a critic, critique, columnist and tireless supporter of the arts at the turn of the 20th century, and this new exhibition brings together works that we have him to thank for (at least partially) by Degas, Seurat, Matisse, Modigliani and others.
It's time to learn more about Félix Fénéon, not just a charming character from the 19th century, but also an art collector, publisher of Rimbaud's Les Illuminations, defender of fauvism and Matisse, and the person who discovered Seurat.
Organised together with the Quai Branly Museum and the MoMA in New York, the exhibition brings together an exceptional collection of paintings and drawings, documents and archives, and African and Oceanic pieces in order to show how important Fénéon's support was. This is the first time that an exhibition about him has been organised.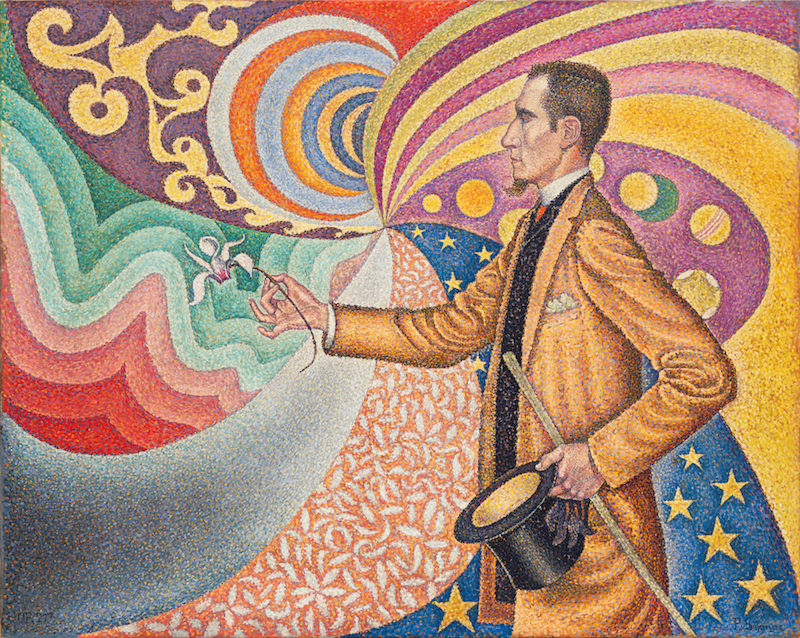 Around the exhibitions there's:
— the inaugural conference on 18th October at midday, followed by a showing of a 22-minute documentary called Debout, Fénéon! (which is also being shown eight times a day in the exhibitions),
— a cycle of films: Zéro de conduite, Ubu Roi, Week-end, La Nouvelle Babylone a,d L'An 01,
— a 'Curieuse Nocturne' on Thursday 7th November from 7.30-11pm, called F.F. and th art anarchists, with a visit of the exhibition, a DJ set by the Mawimbi collective, some 'clandestine theatre' (?) and literary workshops,
— guided visits and visit-workshops called Luxe, calme et volupté for adults and families…
A catalogue of the exhibition – Félix Fénéon, critic, collector, anarchist – is also available (320 pages, 200 illustrations, 40€ here at amazon.fr).
The exhibition Félix Fénéon. The modern times, from Seurat to Matisse is at the Orangerie (here) from 16th October 2019 – 27th January 2020
Open every day except Tuesdays from 9am-6pm (last ticket 5.15pm, rooms emptied at 5.45pm)
Admission: 6.5€ (concessions rate for all, as some rooms are currently partially closed)