Yet another great Paris exhibition! The Grand Palais has organised the first big French exhibition about Greco, the last grand master of the Renaissance.
Born in 1541 in Crete, Doménikos Theotokópoulos, known as Greco learn his craft in Venice before moving on to Rome, but it was in Spain that he decided to live in around 1577, and it's here that he started to forge his enduring reputation in the history of painting.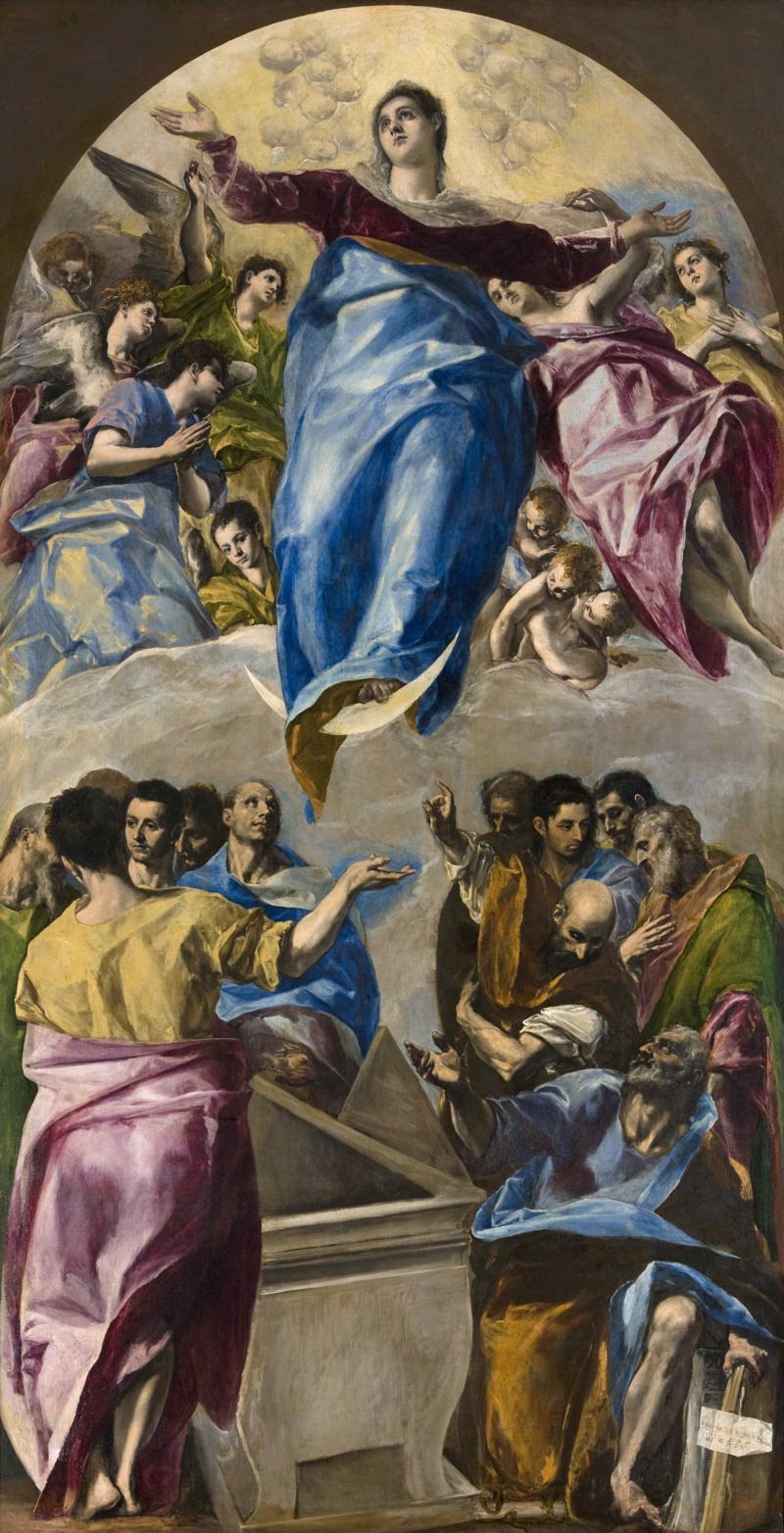 From paintings of icons, he evolved his style to correspond with the Venetian style, inventing and varying approaches that gave his work innovative character, showing his sensibilities, both spirited and literary.
Linked with the exhibition, you may be interested by:
— a series of conferences,
— theatrical readings by students of the Conservatoire national supérieur d'Art dramatique, on 2nd December (Greco, le mystère de Tolède) and 9th December (Greco, aux yeux du monde),
— a cycle of three films entitled 'Body and Soul': Blood and Sand by Rouben Mamoulian, Passion by Jean-Luc Godard and Te doy mis ojos by Icíar Bollaín,
— on Sunday 12th December at 2.30pm, a listen of the entire album A Night At The Opera by Queen, in high-fidelity sound, what Sonorium (the organisers) are calling an 'acoustic immersion' 😳,
— on Saturday 18th January at 6.30pm, a 'musical voyage' called Sur les pas de Greco, with students from the ancient music department of the Conservatoire à rayonnement régional de Paris,
— showings of two documentaries, Greco, peintre de l'invisible and Greco Rouge Greco
— round tables, a showing of Don Quichotte at the Balzac cinema on 31st January, guided visits (one of which looks particularly interesting, with one guide and one history and period civilisation specialist, focusing on the literary and cultural context, with certain texts spoken in their original language)…
A catalogue of the exhibition is also available (248 pages, 200 illustrations, 45€ here at amazon.fr).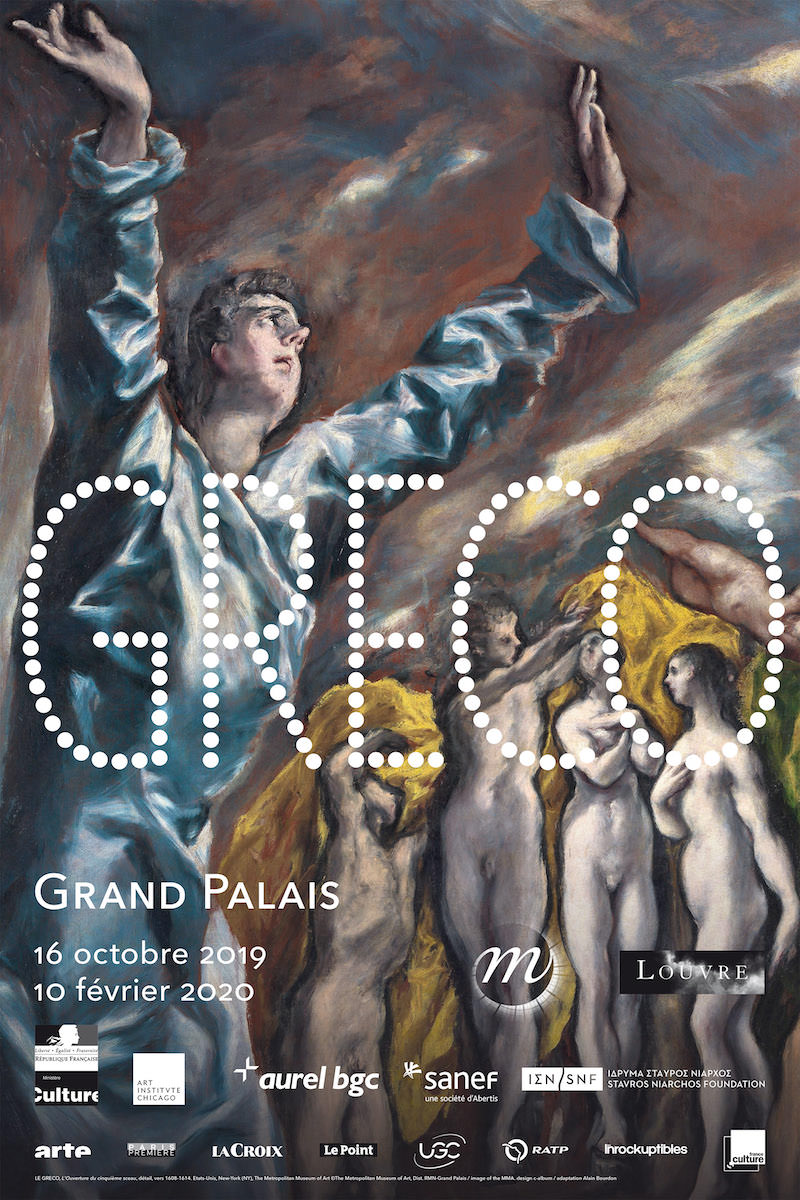 The Greco retrospective is at the Grand Palais (here) from 16th October – 10th February 2020
Closed Tuesdays. Open Sunday, Monday and Thursday 10am-8pm, and Wednesday, Friday and aturday from 10am-10pm (different hours during French school holidays to check here)
Admission: 13 € / 9€
Pour consulter le dossier de presse complet, cliquez simplement sur le bouton 'plein écran' en bas à droite de l'image ci-dessous.