French-Brazilian photographer Sebastião Salgado presents thirty photos from his vast series Gold, most of them never seen before, illustrating the miserable lives of worker in a Brazilian gold mine.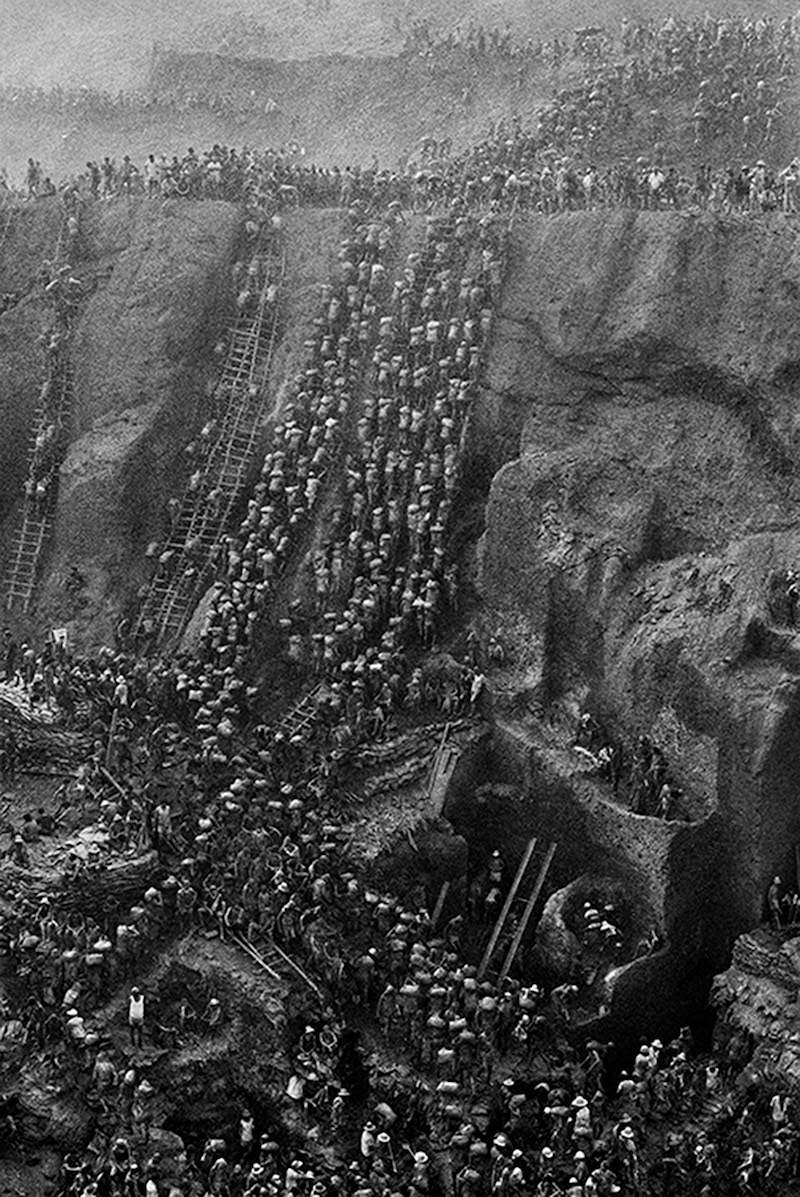 They look like ants. Tens of thousands of men soaked in mud, carrying an improbable number of wet cloth bags up 200-metre rickety ladders to the surface.
It took years of requests before Sebastião Salgado was given authorisation to photograph these workers (over 50,000 when he arrived on-site) from the Serra Pelada ('the peeled mountain') mine in Brazil in 1986.
In addition to the miserable conditions, Salgado also witnessed the ever-present violence of the site, with frequent fights and even riots. Every man there desperately hoped to find a little gold, their passport to a better life.
Over thirty years later, the exhausted mine is closed. All that remains is a 200-metre deep lake, and it seems highly likely that the Serra Pelada broke many more men than it saved.
Looking over his contact sheets once again, among all the photos taken over his thirty-five day stay, Salgado has found dozens of shots, including a large number of portraits, that he had initially decided not to use. Some of these are now part of the new exhibition, as well as featuring in the Taschen book, Gold.
The latter is available in a standard edition (208 pages, 60€ here) or XXL limited edition of 1,000, numbered and signed (196 pages, 800€ here).
The exhibition Gold by Sebastião Salgado is at the Polka Gallery (here) until 14th March 2020
Open Tuesday-Saturday, 11am-7pm
Free!