Thanks to some exceptional loans from the Tate Gallery in London, the Jacquemart-André Museum is presenting ten oil paintings and sixty watercolours by the master of light Joseph Mallord William Turner, some of which have never been shown before in France.
Turner is without a doubt the master of English watercolours, with lighting and transparency rendered like no other painter. This new exhibition concentrates mostly on his early work, more expressive an experimental than his more 'mature' paintings.
You'll learn more about the modest origins of the self-taught painter, his time spent working with an architect, and his admission to the Royal Academy at the ripe old age of fourteen!
The chronological presentation is divided into eight rooms / themes:
— Architecture and landscape: the younger work
— Nature and idealism: England, 1805-1815
— Discovering Europe: 1815-1830
— Turner's voyages: 1830-1840
— Light and colour
— A sensitive approach to art
— Master and magician: the mature works, and
— Hand and heart: the last works.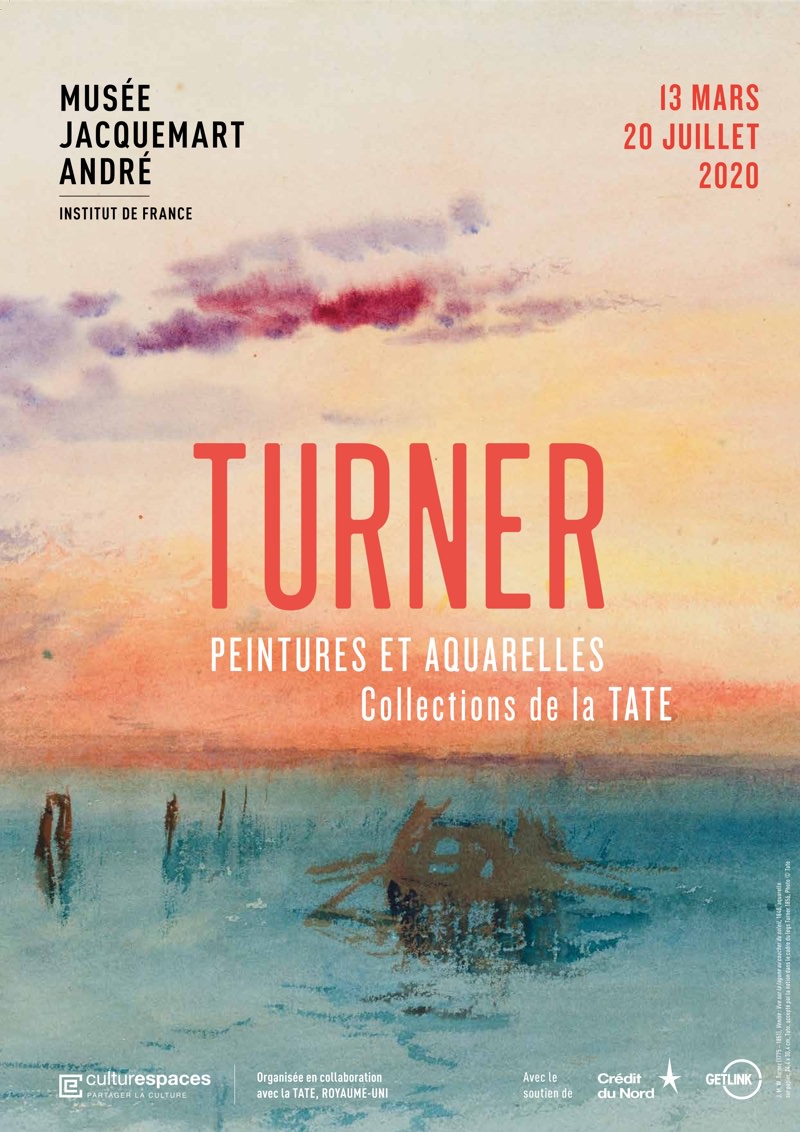 Guided visits of the exhibition are available via Des Mots et Des Arts (30€ per person, admission included), and a smartphone app (3€) allows you o discover around twenty of the exhibition's key works with an audio commentary.
And if you want to keep a souvenir of the exhibition, a 178-page hardback catalogue (in French only, alas) is available here (35€).
The exhibition Turner, Paintings and Watercolours from the Tate is at the Jacquemart-André Museum (here) from 13th March – 20th July 2020
Open seven days a week from 10am-6pm (8.30pm Mondays)
Admission: 15€ / 12€