You know the summer holidays are really over when the Paris Design Week starts (and this year they are celebrating the tenth edition!)
Ove ten days, under the theme of (RE) GENERATION, you'll be able to see the latest designer objects, meet the people behind them and keep abreast of all the latest trends. And let's not forget the special themed walk and evening event near our hotels in Saint-Germain-des-Prés…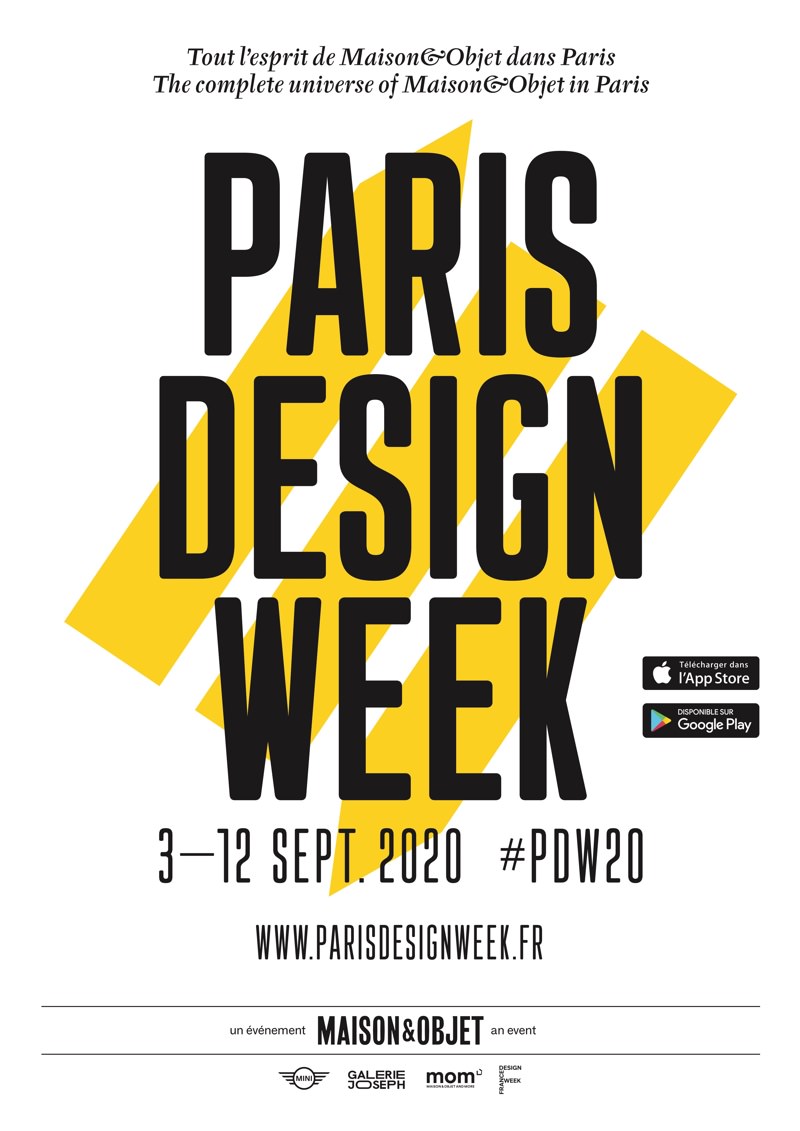 With nearly 250 participants, it would be impossible to liste every event on offer during the Paris Design Week. So let's limit ourselves to the the 54 venues in Saint-Germain taking part just minutes away from our hotels. Should be more than enough to keep you busy!
For example, the Mobilier National (here) has an exhibition called Mobilier du XXIe siècle (21st Century Furniture) open every day from 11am-6pm, with young designers showing how they would like to reinvent a cabinet table. More info here.
La jeune création à l'honneur ! ?
L'expo #MobilierduXXIe siècle présente 22 propositions d'étudiants en design pour réinventer la table du Conseil des Ministres.
5 projets seront retenus et réalisés par l'Atelier de recherche et de création du Mobilier national. #PDW20 pic.twitter.com/5iEoG9J6zF

— Mobilier national (@MNGBS) September 2, 2020
The Mobilier National is also behind a new pop-up exhibition on the first floor of the Eiffel Tower – Métal & Design – which only runs from 3rd-8th September 2020. Entry is free with your ticket to the Tower, and the exhibition showcases iconic furniture made essentially from metal. More info here.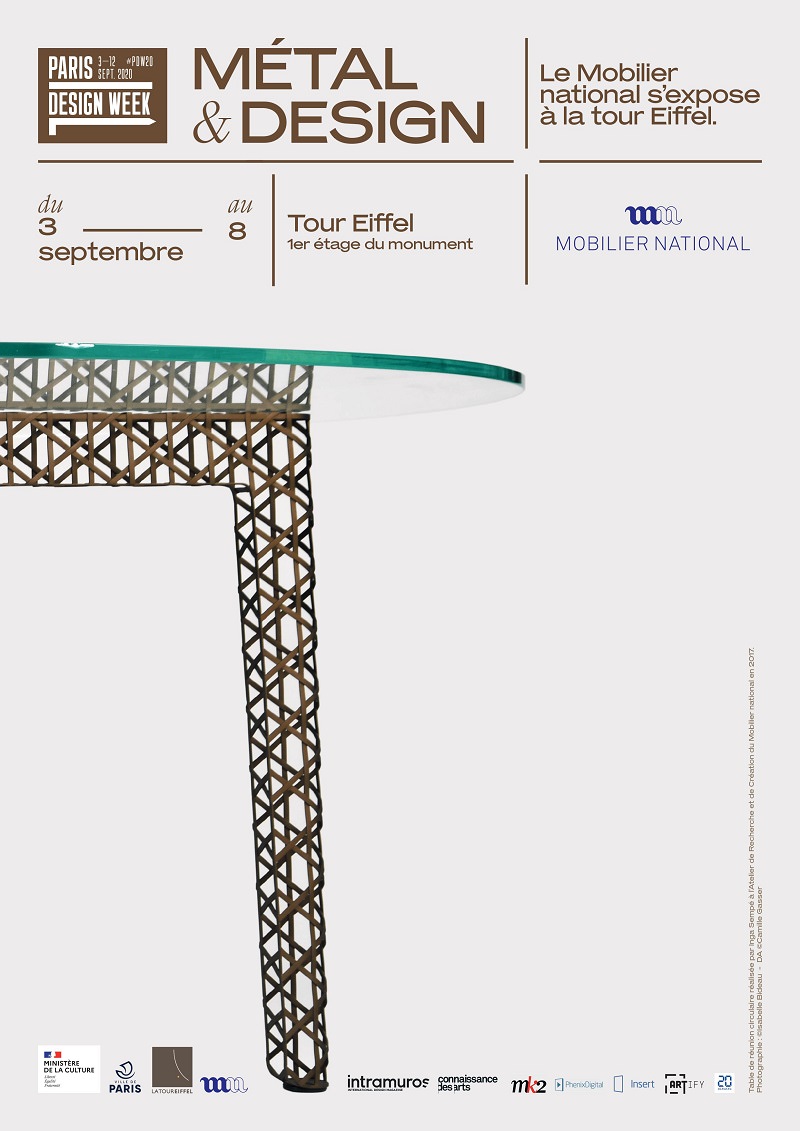 And choosing one other event at random, we discovered that Gangzai Design is showing their latest colourful creations in a showroom here, including trays, bags and more featuring our very own belle Juliette Récamier!
Created in collaboration with the Louvre, our favourite piece has to be the Madame Récamier kitchen towel, on which Juliette has swapped her chaise longue for a garden bench. Only 17€ (here)!
Some places taking part in the Design Week are opening specially, so make sure you make the most of them. You'll undoubtedly discover some great spaces that the public doesn't usually get to see.
For a full list of participants near our hotels, click here.
And for full info on all the events lined up between the 3rd and 12th September, you can check out the press release (in English!) at the bottom of this article.
Paris Design Week 2019 runs from 3rd-12th September 2020
Pour consulter le dossier de presse complet, cliquez simplement sur le bouton 'plein écran' en bas à droite de l'image ci-dessous.