The Musée du Luxembourg, just a few minutes from our hotels opens its first exhibition since last winter – Man Ray and Fashion, apparently the first time that an exhibition has concentrated on this aspect of his work.
In the 1920s, Man Ray started to revolutionise how photography was done, moving it away from its utilitarian origins using his technical inventiveness, free-thinking approach and sense of humour.
Influenced by the surrealists and their tangential approach, Man Ray is now considered one of the inventors of contemporary fashion photography, with his work figured heavily by influential magazine including Vogue, Vanity Fair, and most importantly Harper's Bazaar in the 1930s.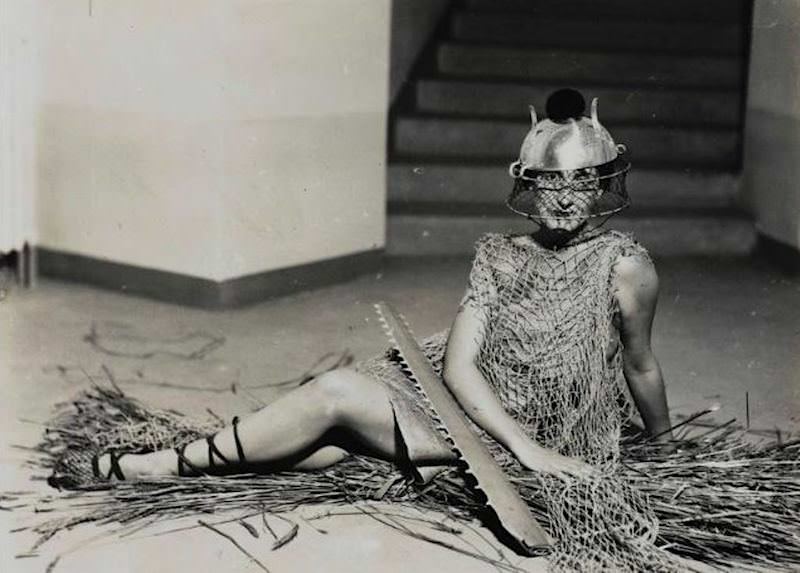 The exhibition shows important archival prints, but also new large-format enlargements, films, a selection of dresses (of course) as well as magazines from the era to show the work in context.
You'll see the shared evolution of fashion and photography, the rising importance of the fashion press and the development of advertising in the first half of the 20th century.
Related to the exhibition you may be interested in:
— an opening conference on 1st October at the 3 Luxembourg cinema (here),
— a discussion with Nancy Huston, author of the book Poser Nu, on 2nd November at the American Center for Art and Culture (here),
— a round table about current photography and fashion on 26th November at the Grand Palais (here),
— a sketching evening on 6th October from 7-çPm,
— free entrance for the Nuit Blanche all-night event on 3rd October from 7;30pm-1am, with a 'reading-concert' and "exclusive olfactive creation by designer Carole Calvez",
— and free entrance again for the Nuit des Musées evening event on 14th November from 7.30pm-midnight, with a presentation of certain works by students of the Université Paris-Dauphine, and a new dance piece by the collective La Ville en feu.
Guided visits are available, there's a free smartphone app with some free descriptions of parts of the exhibition but also an audioguide in English (3.50€) and some 'sound creations' inspired by the exhibition, that are also available to listen to below.
And for those who want to savour what they've seen, the official catalogue of the exhibition is also available – 248 pages, 200 illustrations, 39€ here at amazon.fr.
The exhibition Man Ray and Fashion is at the Musée du Luxembourg (here) from 23rd September 2020 – 17th January 2021
Open seven days a week from 10.30am-7pm (10pm Mondays). Early closing at 6pm on 24th & 31st December
Admission: 13€ / 9€
To check out the press release for the exhibition (with some pages in English), simply click the 'fullscreen' button at the bottom right of the image below.