So, it has taken 18 months and 450,000€ 😳 to make the new website for the Pompidou Centre, but it's finally here and – thank the heavens – it's not horrible!
We look at a lot of museum websites (a lot), and of all the museum websites we've looked at over the years, the website for the Pompidou Centre was (by far) the worst. Imagine a treasure hunt without clues. In the dark. It was like that.
Luckily, the new website is completely different, ditching the complicated organisation and putting visitor comfort first. It's also adapted to mobile terminals like smartphones and tablets (which make up over half of all visits) and has clear sections that are easy to access.
For example, a simple click shows you the current exhibitions (although they're closed until 1st December 2020) and the upcoming ones, including Elles font l'abstraction from 5th May-23rd August 2021.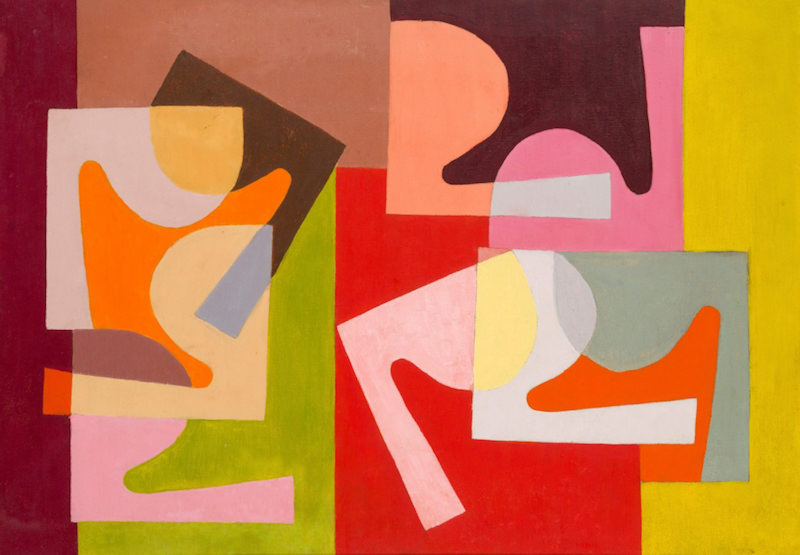 A header succinctly entitled 'Now' tells you what's on, followed by a link to 'the magazine' (interviews, articles…) and the videos section (all of which are also on YouTube).
Scroll down a little more and there's a link to see the works in the museum's collection (nearly 120,000 of them, most available in high definition) and other resources like podcasts, online virtual visits (like this one for the Miró exhibition) and even a videogame to help you discover the museum's collection.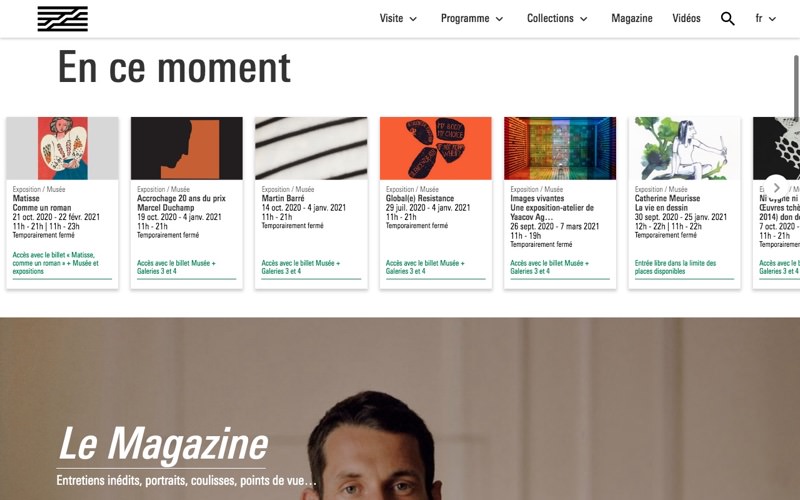 Finally, it's a site that's fun, interesting and informative to look through. Makes us impatient for the museum to reopen! Hopefully, soon…