Finnish website finna.fi brings together documents from over 150 sources – libraries, lots of museums, other archives… – and has just made 200,000 HD images available for free use. YAY!
We had a look round the site to see whether there was anything about Paris, and the results were rather fun…
This (as we're sure you know) is Notre-Dame (not far from our hotels) on a postcard dating from 1870–1880. The square in front of the cathedral didn't exist at the time, and it's difficult to appreciate fully the building's incredible façade.
A few years later, in 1893, there's this photo of sculptor Walter Runeberg in his Paris studio finishing a work called 'Pax'. Wikipedia says that Runeberg and his family lived in our beautiful city for 17 years, arriving in 1876, which means that this photo was taken shortly before he departed.
Moving forward seven years, we get to the Exposition universelle of 1900 which attracted over 48 million visitors. Finland has a pavilion there, designed by the architect Gottlieb Eliel Saarinen.
You can tell that art nouveau was very popular at the time, but like most of the buildings made for the event, it was subsequently taken down and destroyed 😢
The year is now 1945. WWII is over and Finnish writer and art historian Göran Schildt comes to Paris to study at the Sorbonne. His passion for sailing and boats in general leads to him exploring the region's rivers and canals, and in 1948 he takes the following photos while navigating the Seine, including one of a certain "Monsieur Calliaux – legionnaire" near the Alexandre III bridge.
Monsieur Calliaux may not be there any more, but many of these scenes have barely changed in over 70 years…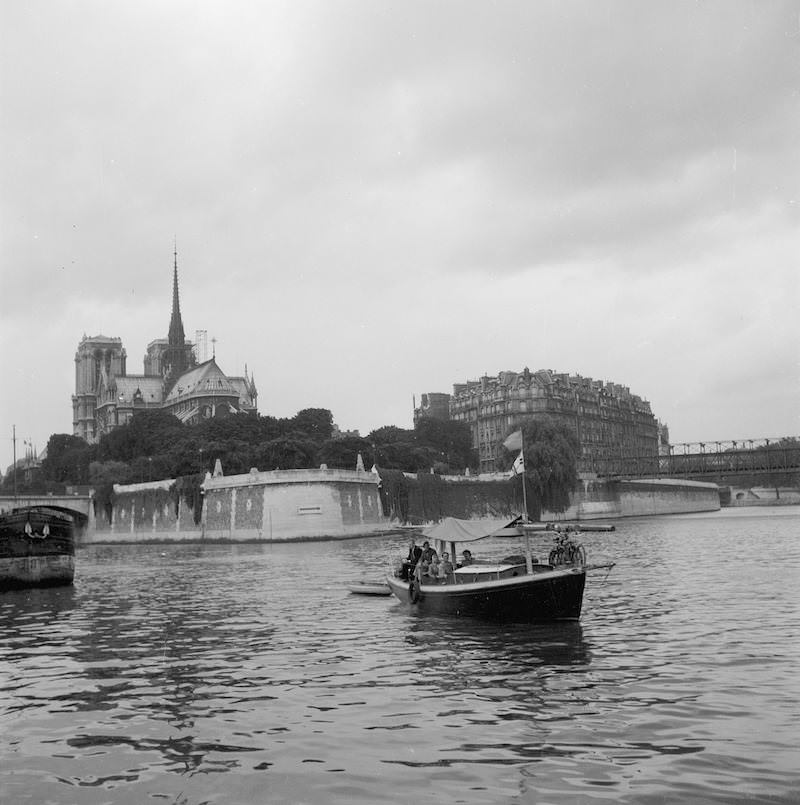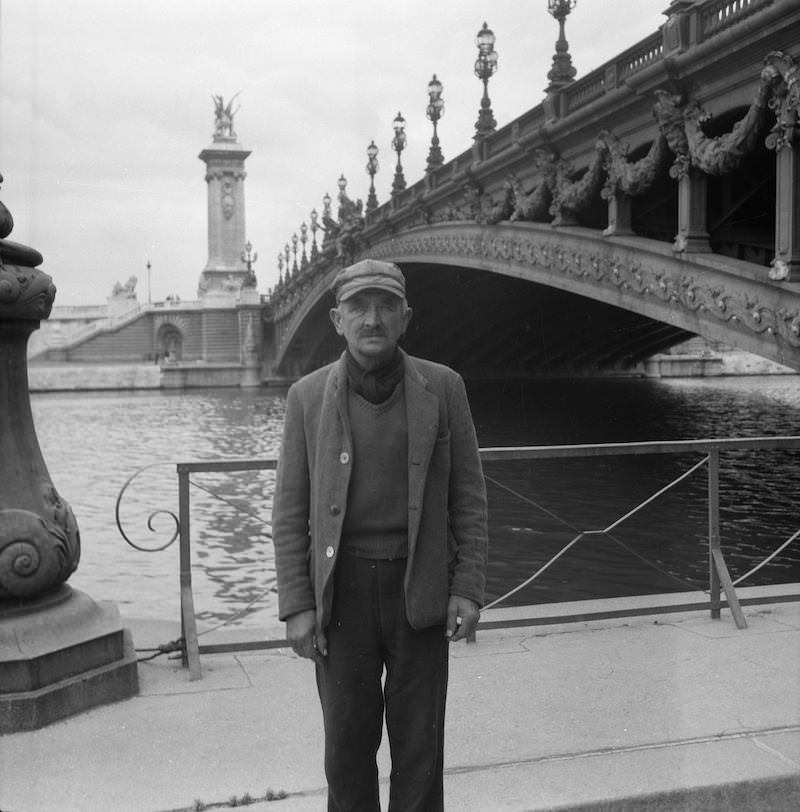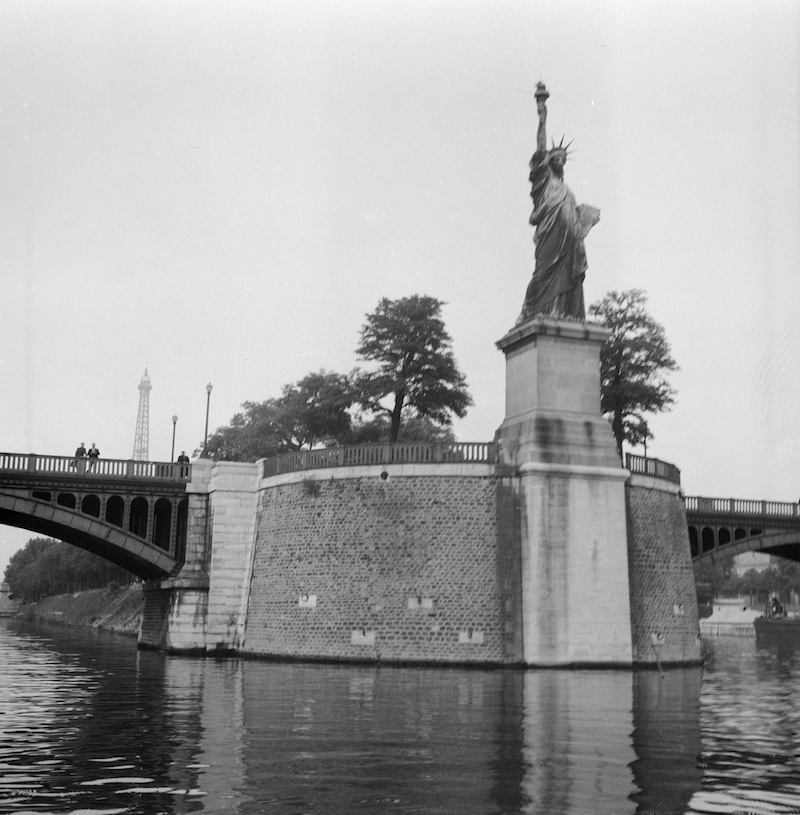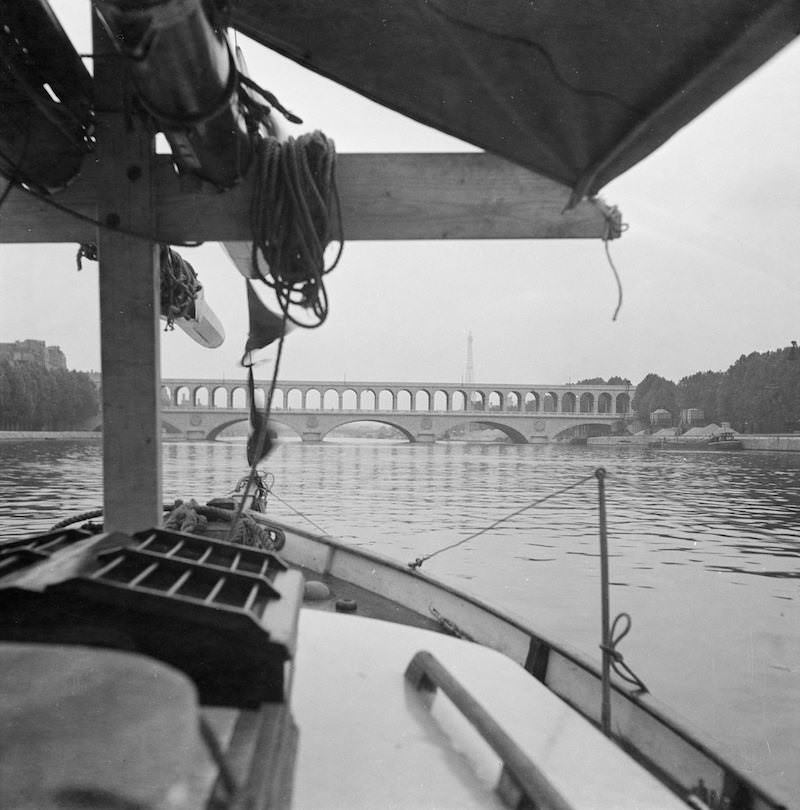 And we finish our time travel in 1973, with two different subjects.
First of all, here are photos of the Finnish dance teacher, actress and model Aira Samulin who was 46 at the time and will be celebrating her 94th birthday next month!
Apparently, in the 1970s, you were allowed to park your car right under the Eiffel Tower!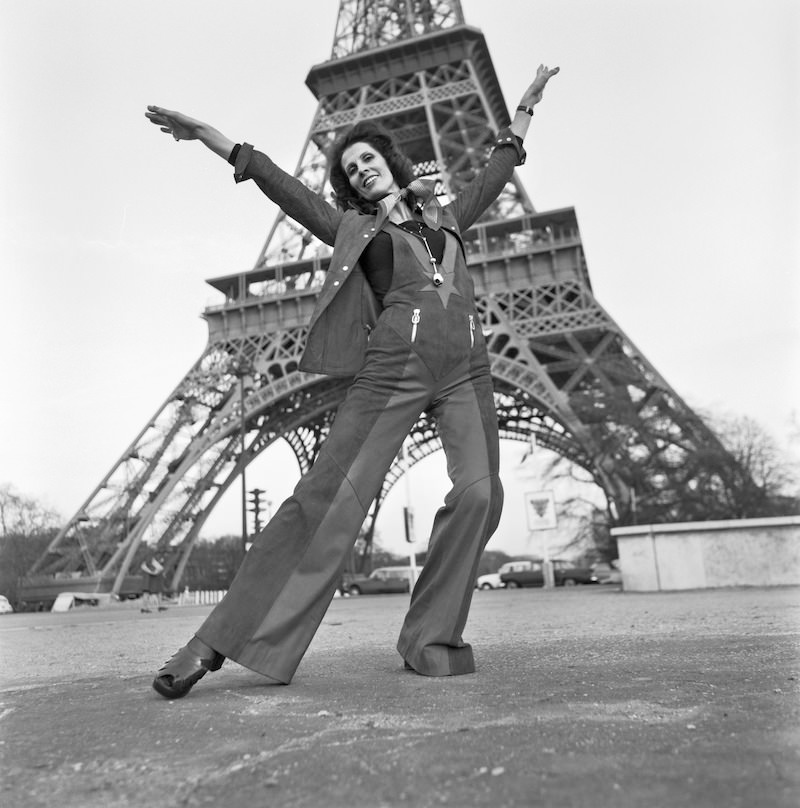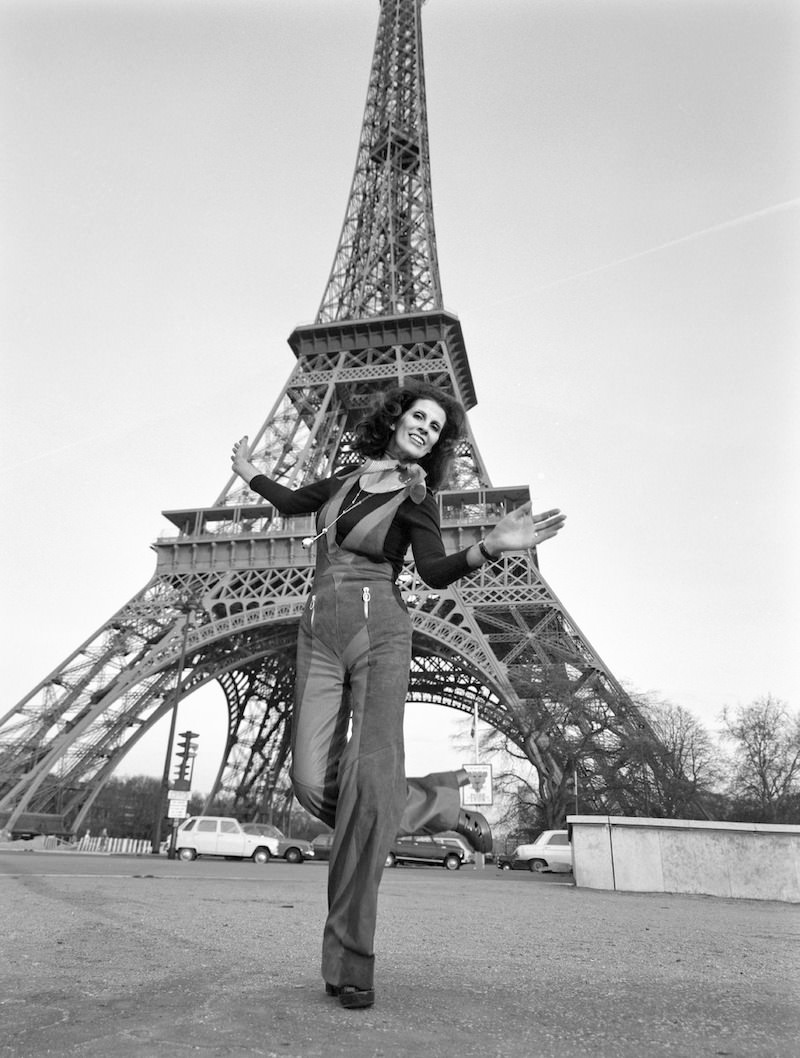 And lastly, again from 1973, here are three photos that finna.fi says were taken 'on the streets of Paris'. However, if you know the city even a little, you'll recognise the Champs-Élysées, where one would go to show off one's latest fashion purchases.
A veritable outdoor fashion show!
If you want to explore this goldmine of images (over 1.6 million of them), freshly available to the general public, feel free! There are some great things to discover…