The Louvre is closed right now, but they are still keeping busy. For example, the museum has just made nearly half a million works of art available to view online.
We took a quick look using keywords related to our hotels…
Let's start with the Hotel & Spa la Belle Juliette, which is inspired by the life of Juliette Récamier. The Louvre has many paintings of Madame Récamier of course, but also pieces of her furniture, medallions of her face and even a vase that has been identified as the one featured in the painting above.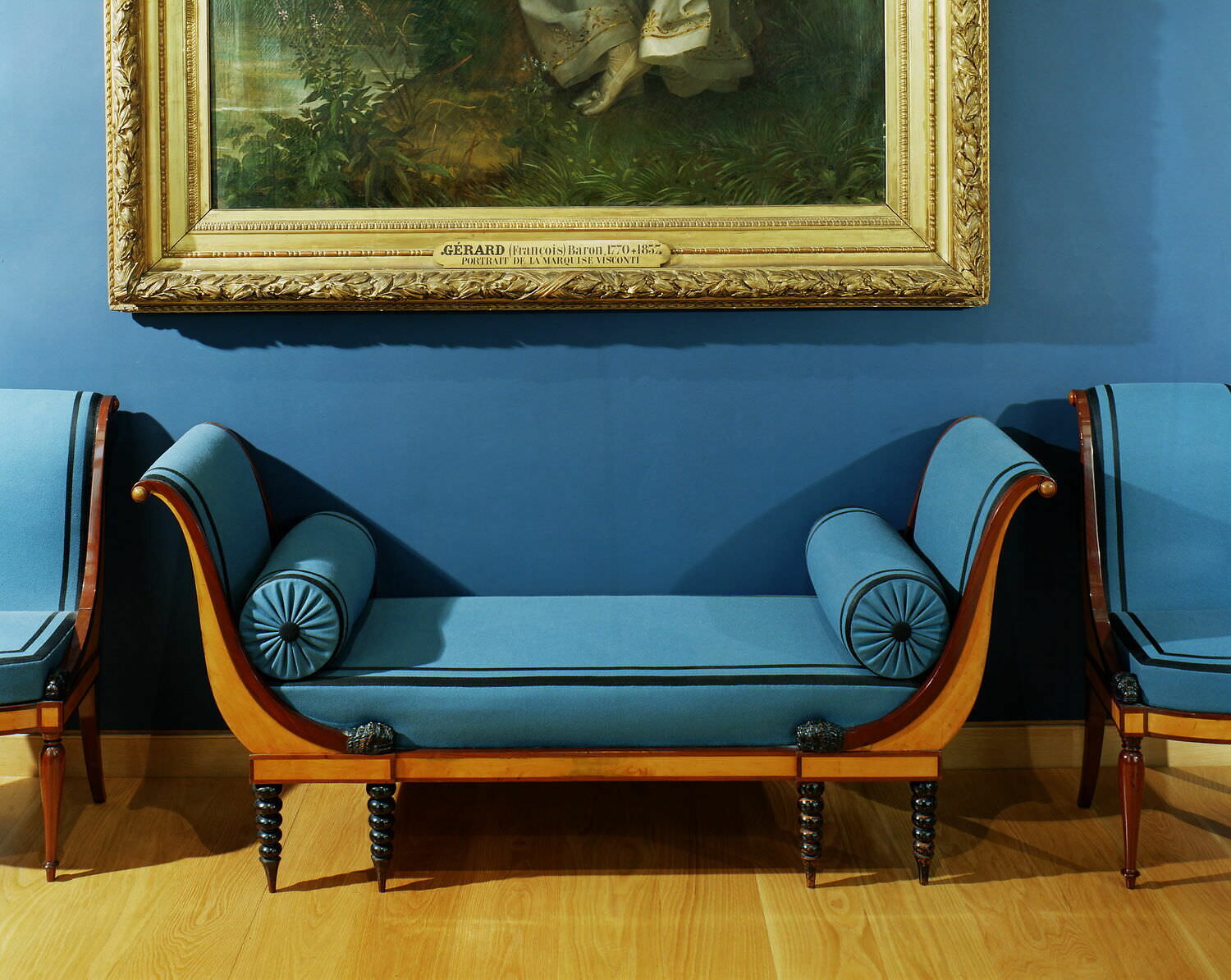 For the Hotel Baume we typed 'Odeon', because the Théâtre de l'Odéon is just next to the hotel.
Amongst the results we found two things that particularly interested us – a drawing of a party thrown for Louis XVIII by the Garde Nationale, and another showing a proposed painting for the ceiling of the theatre's auditorium.
For the Hotel Design Sorbonne, searching for 'Sorbonne' came back with 479 results! While many were drawn at rather than of the Sorbonne, we still found a sketch of the 'place de la Sorbonne' probably dating from the end of the 19th century, and a very colourful and weird drawing entitled (**takes a deep breath**) "Le Diable Président à l'Assemblée tenue à la Sorbonne pour refuser de prêter le serment fait jurer aux Evêques, Archevêques et Cardinaux sur l'Autel infernal qu'ils n'obéiront point aux Décrets."
And for the Hotel des Grands Hommes and Hotel les Dames du Panthéon, it's not surprising that a search for 'Pantheon' produces 325 results!
There are views of the interior of the monument, plans and side views, a project for a bronze door…
And to finish off, as all our hotels are near the Jardin du Luxembourg and Jardin des Plantes, we really liked these three paintings of the former, dating from 1904, and this sublime tapestry of the latter from sometime around 1700. The gardens haven't even changed that much since then!
To check out all the works of art made available online by the Louvre, click ici.
The Louvre Museum