You've seen Hubert Robert's paintings already, perhaps even without knowing it – scenes of ruins, the main gallery of the Louvre, countryside scenes, epic scale…
This retrospective of his work is the first to be held in 80 years and shows the man as a philosopher, lover of architecture and fan of nature.
Here's all the info.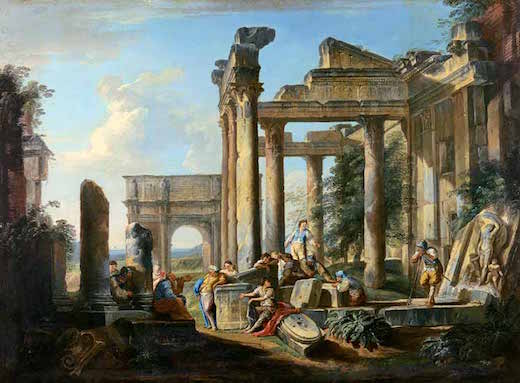 Hubert Robert loved painting the grandiose, whether he found it in the size of Italian ruins, the immense beauty of the countryside, royal palaces or simple gardens. His creativity also extended further than just painting – he also designed furniture for the queen Marie-Antoinette.
Born in Paris in 1733 (where he also died in 1808), a prolific, curious and eclectic visionary, Robert travelled widely, spending a decade living in Rome, before finishing his career as a curator at the new Muséum central des arts, which was later to become… the Louvre.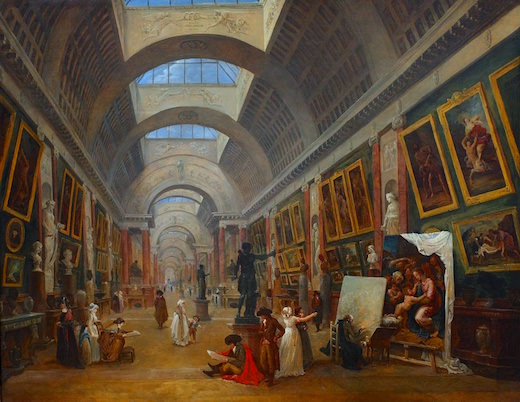 The exhibition shows his work over the ages, with conferences to give you even more information, staged readings, a cycle of films, concerts and even a filmed opera!
An official catalogue is also available (544 pages, 300 illustrations, 49€ here at amazon.fr). The publisher has generously made available online a 102-page extract (!) that you can peruse below by simply clicking on the image. Of course nothing beats seeing the works for real…
The exhibition Hubert Robert – un peintre visionnaire is at the Louvre (here) from 9th March – 30 May 2016
Open every day except Tuesdays from 9am-6pm (10pm Wednesdays and Fridays)
Admission: 15€ / free for under-18s, free for EEC residents under 26 years of age
Website: www.louvre.fr
Facebook: facebook.com/museedulouvre
Twitter: twitter.com/museelouvre
Instagram: instagram.com/museelouvre